Beyonce Posts Photo Of Jay Z & Baby Blue After Fueling Cheating Rumors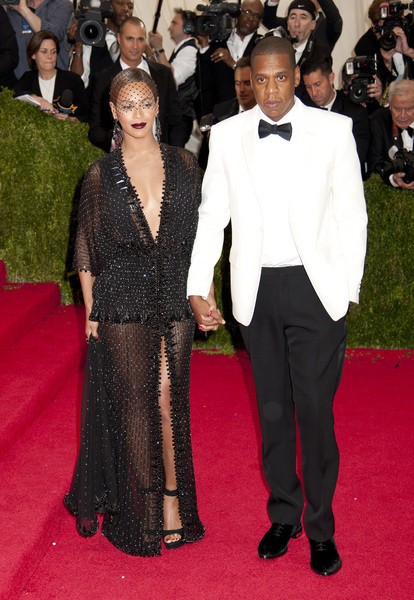 Beyonce's marriage to Jay-Z has been under a lot of scrutiny since her sister Solange attacked him in an elevator while on their way to a Met Gala afterparty in May.  Since, she has shared happy family photos of them all together, showing signs that everything is okay within their family circle.
At a concert stop in Ohio, Beyonce donned a wedding dress and changed the words to her song "Resentment", leading fans to think that she was confirming that her husband has actually cheated on her.  The rumors persist regarding his infidelity despite the fact that the song's lyrics hadn't changed its original meaning.
Now, Beyonce has taken to her official website to share photos of herself with husband Jay-Z and daughter Blue Ivy.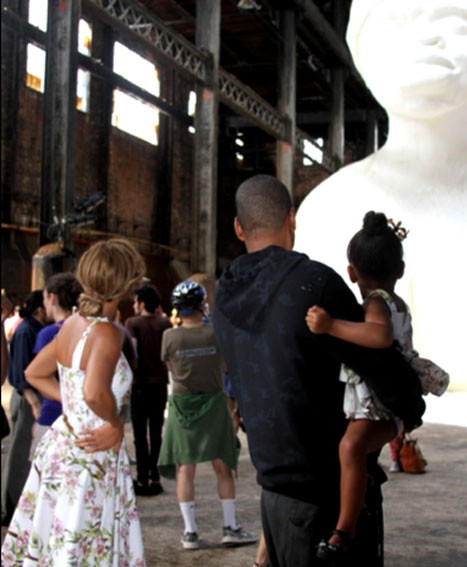 The photo shows the trio visiting the "A Subtlety, or the Marvelous Sugar Baby" work by Kara Walker at the Domino Sugar Factory in New York.  Some have hinted at the creation's deeper meaning as the statue is said to be of a submissive woman -- is Beyonce being submissive to her husband?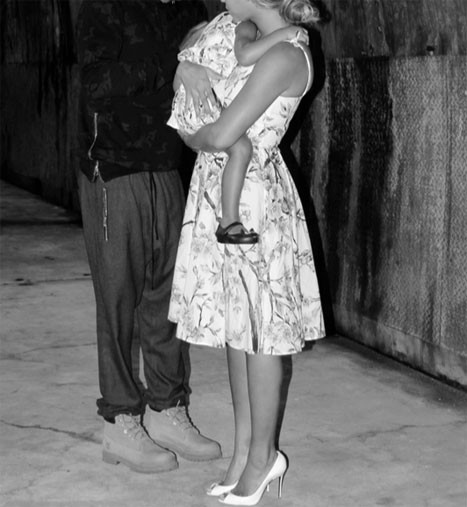 Are things settliing down between the power couple?  It's hard to say at this point, but we hold onto hope that he hasn't cheated on a beautiful woman such as Beyonce.  Otherwise it doesn't leave much hope for the rest of us. What do you think?