Beyonce Poses Topless (Sort Of) On Tumblr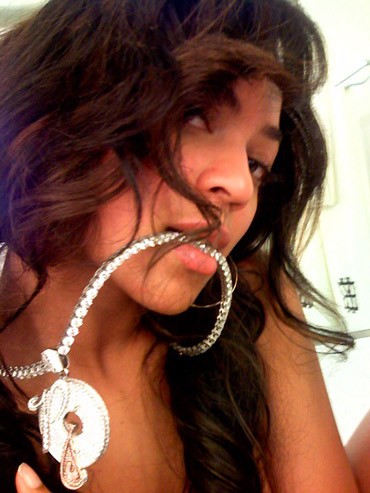 "The World's Most Beautiful Woman" just released a topless photo of herself online. Over the weekend Beyonce posted an intriguing photo of herself on her Tumblr blog. She posed with her husband Jay-Z's jewelry creation - a diamond and platinum Rocafella Records necklace.
Beyonce playful holds the chain between her lips, and her wavy brown hair hangs loosely around what appears to be her bare body.
It's unknown when the photo was taken, but Jay-Z famously rapped, "Got the hottest chick in the game wearing my chain" on the "Public Service Announcement" interlude from his 2003 release "The Black Album."
Generally quite private about her personal life, Beyonce has been more open online ever since giving birth to her daughter Blue Ivy in January. In February, she released exclusive pics of the infant on her official website.
The singer recently dismissed speculation she secretly used a surrogate for her first daughter, branding the rumors "crazy." Fans questioned whether she really was pregnant after her stomach appeared to fold inwards during a TV interview.