Beyonce Photobombs Fan During Concert In Australia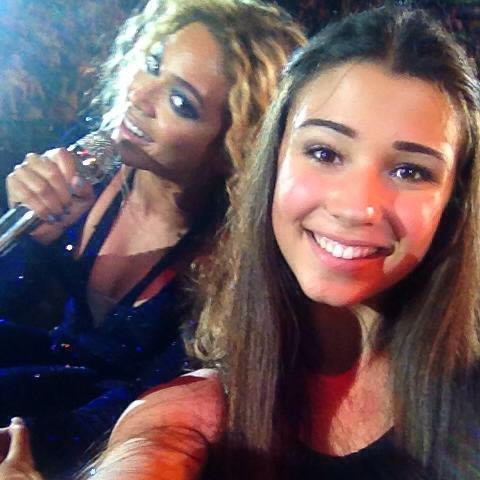 A fan at Rod Laver Arena in Melbourne Park, Australia, got the surprise of a lifetime when she took a photo of herself at Beyonce's concert - only to see the singer behind her in the picture!
The girl then shared the photo (above) on her Tumblr page and started replying to rampant questions from other users asking her about the experience.
She wrote, "i dont even know it was such a blur i just remember her bending down to me and my friend and i just turned for the photo and wowoowow it was the best moment ever like she posed its crazy i wasnt even expecting her to look at my phone or notice me in the crowd."
Cameras at the event caught the scene as Beyonce crouched down on stage behind the girl as she took the selfie while singing one of her songs. An animation of the moment has been circling the web, including the girl's giddy friend bouncing up and down as the photo was taken - and the reaction of shock on the girl's face when she realizes what just happened.