Beyonce Makes The Cover Of TIME's '100 Most Influential People' List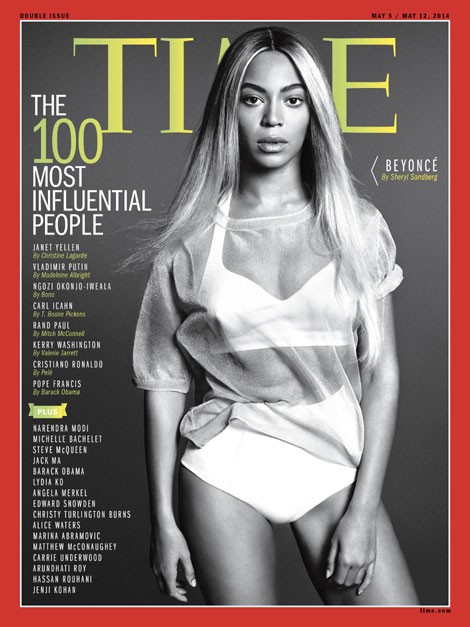 TIME magazine just unveiled its eleventh annual TIME 100, a list of the 100 most influential people in the world. This year's issue features singer Beyonce on the cover. Her husband, rapper Jay Z, was featured on one of seven covers in 2013.
TIME managing editor Nancy Gibbs explained that the list is about the most influential men and women, not the most powerful. "Power is a tool, influence is a skill…. If there is a common theme in many of the tributes, it's the eagerness to see what some engineer, actor, leader or athlete will do next," she wrote.
Editors selected guest contributors to write about the honorees. Facebook COO Sheryl Sandberg said of the pop star: "Beyoncé doesn't just sit at the table. She builds a better one…. In the past year, Beyoncé has sold out the Mrs. Carter Show World Tour while being a full-time mother. Her secret: hard work, honesty and authenticity. And her answer to the question, What would you do if you weren't afraid? appears to be "Watch me. I'm about to do it." Then she adds, "You can, too."
Actor and director Robert Redford is featured on one of three additional covers inside the magazine. Filmmaker Harvey Weinstein said of his colleague: "If you're lucky enough to hang out with Bob Redford, get ready for an opinionated, brilliant, insightful discussion of moviemaking from the point of view of a legendary actor and pioneering director-producer."
Country star Dolly Parton said of pop star Miley Cyrus: "If I didn't know how smart and talented Miley is, I might worry about her. But I've watched her grow up. So I don't. She knows what she's doing. She was very proud of the work she did as Hannah Montana, but people were gonna leave her there forever. And she was just smotherin' and chokin' in it. So she felt she had to do something completely drastic. And she did. She made her point, she made her mark, and more power to her."
Other entertainment figures who made the list this year are:
Actress Amy Adams
Singer, producer Pharrell Williams
Director Alfonso Cuarón
Actor Matthew McConaughey
Actress Kerry Washington
Singer Carrie Underwood
Actor Benedict Cumberbatch
Actors Keegan-Michael Key and Jordan Peele
Director Steve McQueen
TV host Seth Meyers
Actress Robin Wright
Producer Megan Ellison
TV writer, producer Jenji Kohan
Supermodel Christy Turlington-Burns
TV host Charlie Rose
The entire TIME 100 list is here.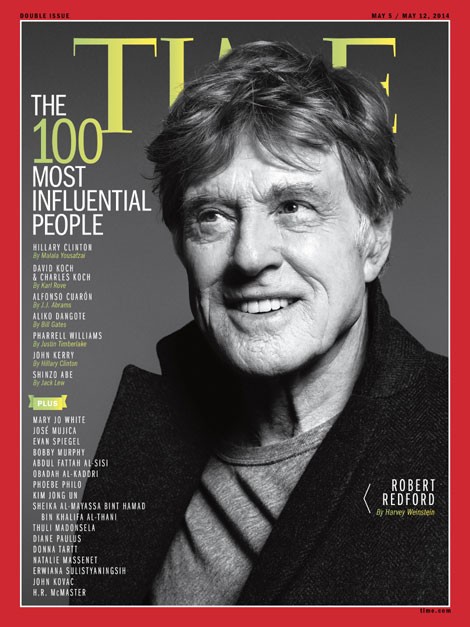 Jason Collins, basketball player, Brooklyn Nets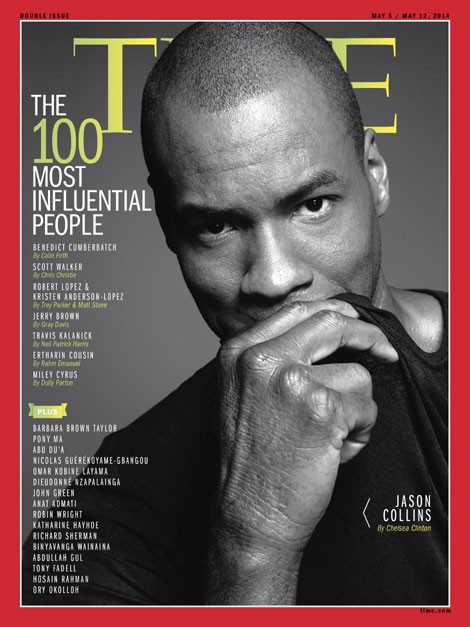 Mary Barra, CEO, General Motors