Beyonce Lost $3.8 Million Due To Illegal Album Downloads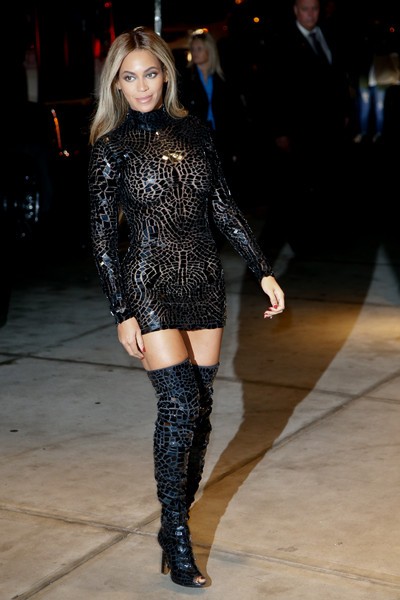 Beyonce missed out on approximately $3.8 million in sales after her self-titled new album was illegally downloaded 240,000 times.
The singer stunned fans on Dec. 13 after she dropped the album exclusively on iTunes without prior announcement or advertising.
The release catapulted to the top of music charts around the world. In the United States, a total of 991,000 were sold during the first 10 days of release, and it held on to the Billboard 200 chart crown for two weeks in a row.
But during the same period, 240,000 fans who were unwilling to pay $15.99 for 14 new songs and 17 music videos turned to illegal file-sharing websites to download the tunes, according to data analysts at Musicmetric.com.
Meanwhile, Beyonce made headlines after dancing with a terminally ill child during a recent concert in Las Vegas. The 13-year-old girl named was diagnosed with an inoperable tumor on her brain, and her dying wish was to dance with the singer.