Beyonce Keeps It Classy In Sexy Picture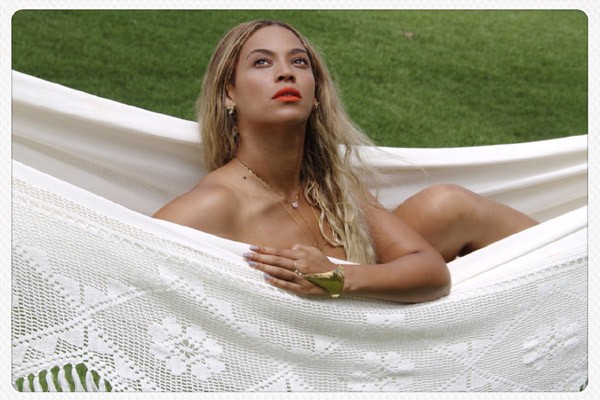 Beyonce may be nude in a new photo she posted to her website, but the strategic use of a hammock keeps it classy - as we've come to expect from Queen Bey.
Beyonce posted the photo over the weekend, apparently wearing nothing but jewelry and orange lipstick. Her long hair and hand keep her decent, and then she tops it off by showing some leg.
The singer recently released a calendar full of beautiful and sexy shots, even teasing it with a picture of herself halfway behind a door while pushing her butt out.
Mrs. Carter also traveled to New Zealand to perform concerts in the country - but apparently she couldn't leave without bungee jumping off the tallest freestanding structure in the Southern Hemisphere. She snuck into the Sky Tower using a service elevator and jumped off the edge twice, and then quickly disappeared before news of her thrill-seeking ways drew a crowd.