Beyonce & Jay Z's 'On The Run' Tour Grosses $100 Million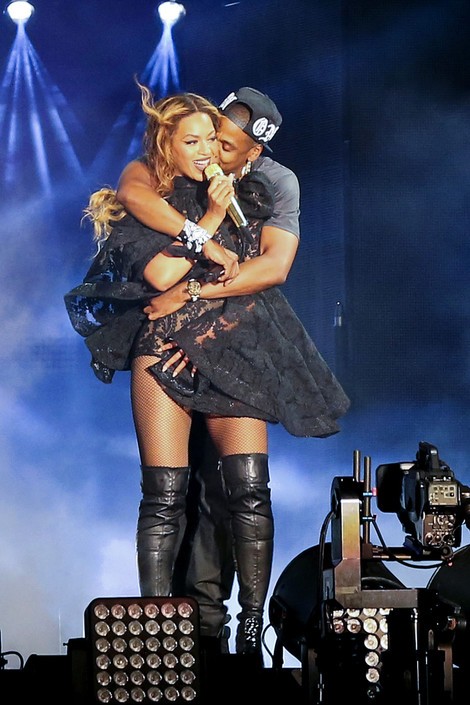 Beyonce and Jay Z's joing tour made a massive amount of money. After nearly two months on the road for their "On The Run" tour, the power couple grossed a staggering $100 million in ticket sales.
Live Nation vice president of North American touring, Omar Al-Joulani, told People magazine the gigs sold at more than 90 percent capacity. On average, the tour made more than $5.2 million a night and filled an average of 45,000 seats per performance.
Al-Joulani explained, "These events are driven by content and demand, and being dramatic and creative and putting out content people want to see. The two of them are as about creative as you can get, and it was pretty brilliant to watch them work. The show itself is spectacular. It was a very successful tour, and we're pleased to have that big gross number at the end."
The tour ends tonight in San Francisco, Calif.  Beyonce and Jay Z will also perform in Paris, France, on Sept. 12 and 13.
The couple may be lucky in business, but they may not be so lucky in love. The pair have been plagued by break-up rumors since July amid allegations that the rapper cheated on the pop star. They haven't publicly addressed the gossip; however, Beyonce has posted photos of her husband and daughter Blue Ivy online, and they look pretty cozy together in recent concert photos.