Beyonce & Jay Z 'To Go Completely Vegan' For 22 Days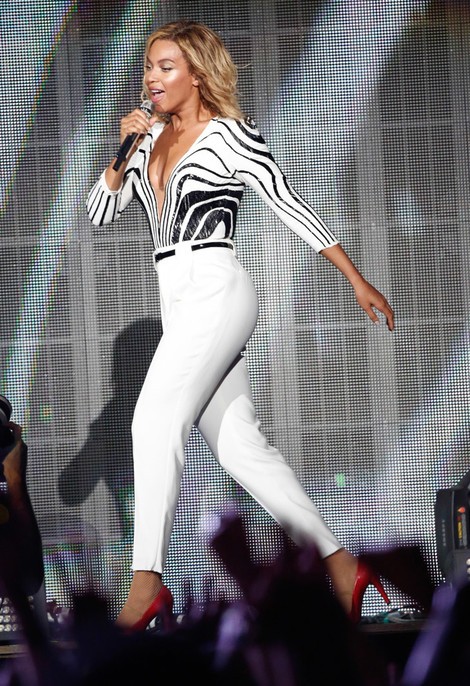 Beyonce and her husband Jay Z are drastically changing their diet for the next 22 days. The couple was inspired by a close friend to give up meat and dairy products, so they are going vegan until Christmas Day.
Jay Z, who turns 44 today, explained on his Life and Times blog: "Psychologists have said it takes 21 days to make or break a habit. On the 22nd day, you've found the way.

"On December 3, one day before my 44th birthday I will embark on a 22 Days challenge to go completely vegan, or as I prefer to call it, plant-based!

"This all began a few months back when a good friend and vegan challenged me to embrace a 'plant-based breakfast' everyday. It was surprisingly easier on me than I thought."

The rapper added: "It just feels right! So you can call it a spiritual and physical cleanse. I will post my progress. Any professional vegans out there that have any great food spots please help out! Please! I don't know what happens after Christmas. A semi-vegan, a full plant-based diet? Or just a spiritual and physical challenge? We'll see."

In addition to watching what they eat, vegans also often avoid wearing fur, wool, leather and other animal-related clothing. However, earlier this week, Beyonce, 33, was spotted in wool and leather while visiting vegan restaurant Real Food Daily in West Hollywood.