Beyonce & Jay Z Rent A Zoo For Daughter Blue Ivy's Birthday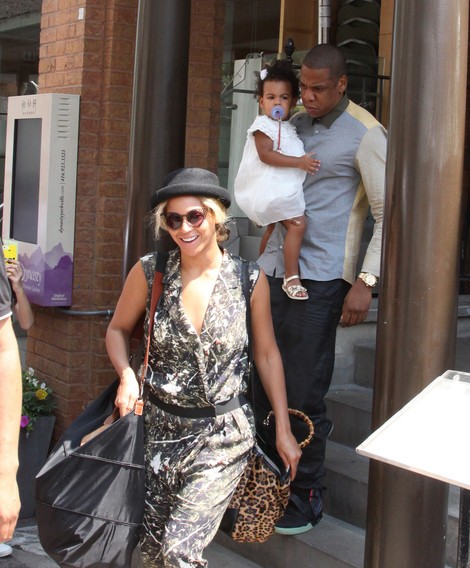 Beyonce and Jay Z made their daughter Blue Ivy's second birthday really special by renting out a zoo.
On Tuesday, the couple spent the day at the Jungle Island bird sanctuary in Miami Zoo and spent the whole afternoon observing and interacting with monkeys, penguins and kangaroos, according to TMZ.com.
It's unknown how much the A-listers spent on the party for their little one.
It wasn't the only special treat for the toddler. The rapper's close friend Kanye West, who has seven-month-old daughter North with his fiancée Kim Kardashian, wrote Blue Ivy a lullaby.
And at some point, Beyonce and Jay Z may be adding another one to their brood.
Beyonce revealed in 2012: "I would like more children. I think my daughter needs some company. I definitely love being big sister ... And I am very protective. I just want to make sure that she can have a healthy, safe, normal life ... in the back of my mind, she's my priority. And life is completely different now. I feel really, really just lucky that I can still do what I love, and now have a way bigger meaning. And that's to be her mother."
Meanwhile, Beyonce is also creating a special event for her mother's upcoming 60th birthday. The singer hosting a private black-tie masquerade-themed ball for Tina Knowles in New Orleans, Louisiana tonight.
According to TMZ.com, the black and gold invitation for the event reads: "Solange Knowles and Beyoncé Carter cordially invite you to share in an enchanted evening in New Orleans, to celebrate the birthday of their mother Tina Knowles, in the tradition of an old New Orleans masquerade party."