Beyonce & Jay Z Release Star-Studded Mock Trailer For 'On The Run' Tour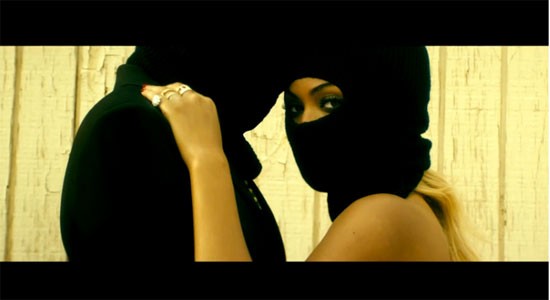 Beyonce and her husband Jay-Z have gotten creative to promote their upcoming joint "On the Run" tour. The couple just released a mock trailer for a movie titled "Run," which features a slew of famous faces.
The trailer includes several action sequences, including gun fights, strip clubs, a police lineup, and car chases. At its core is a love story.
Jake Gyllenhaal, Sean Penn, Don Cheadle, Guillermo Díaz, Emmy Rossum, Blake Lively, and Rashida Jones all make cameos. The promo was directed by Melina Matsoukas.
The rated "R" trailer ends with the phrase "Coming Never," meaning it's just to drum up excitement for the pair's stadium tour, which kicks off in Miami, Fla., on June 25. Beyonce announced the tour news in April.
Beyonce and Jay Z dominated headlines last week after surveillance video surfaced showing the pop star's sister Solange punching and kicking her brother in law in an elevator following the Met gala in New York City. The trio issued a joint statement, stating: "They both have apologized to each other and we have moved forward as a united family."