Beyonce Is Pregnant With Baby Number Two, Multiple Sources Confirm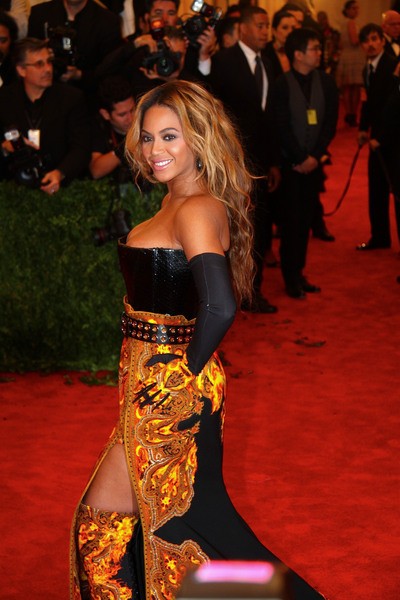 It seems like Beyonce's wish to expand her family has come true. The pop star is reportedly pregnant with her second child. Multiple sources claim Queen B and her husband Jay-Z are preparing to welcome a little one later this year.
Rumors started circulating that the singer was pregnant after she was spotted a couple of weeks ago at the Met Gala (above), wearing a Givenchy gown that strategically covered her stomach in a way that made it impossible to tell if there was a baby bump underneath.
Then there was the canceled concert. Beyonce, 31, axed a show in Antwerp, Belgium, earlier this week as a result of exhaustion and dehydration - code words for pregnancy!
Plus, Beyonce has been very open about wanting more kids. She told "Good Morning America" earlier this month: "I would like more children. I think my daughter needs company. I definitely love being a big sister and at some point when it's supposed to happen. My biggest job in the world is to protect my daughter and I am very protective."
It seems that Beyonce's 16-month-old daughter Blue Ivy is going to be a big sister!