Beyonce Heats Up The March Vogue, Calls Daughter Blue Ivy 'My Homey'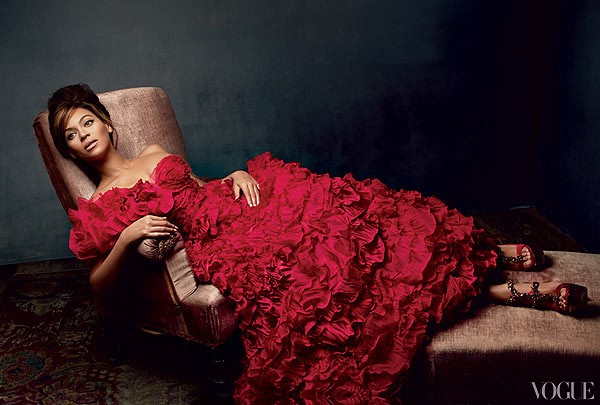 What about having more kids?

Beyonce says that more children are "definitely" on the horizon for her, and at some point she may even be stepping away from the spotlight. Hard to believe with all the attention she's gotten lately, which she seems to be relishing.

"When I was younger, there were moments where I said, 'I'm not going to have children.' And then moments when I wanted four. And now I definitely want another, but I don't know when," she says.

But she does want Blue Ivy to grow up and have a normal childhood, for which she alludes to putting her career on hold someday in the not too distant future.

"At some point it's very important to me that my daughter is able to experience life and run through the sprinklers and have slumber parties and trust and live and do all the things that any child should be able to do," she says. School visits and lemonade stands and all that stuff. It's very important for me."

Check out Beyonce's full interview in the March issue of Vogue magazine and at Vogue.com.