Beyonce Goes Topless For OUT Magazine, Says Women Should 'Own Their Sexuality'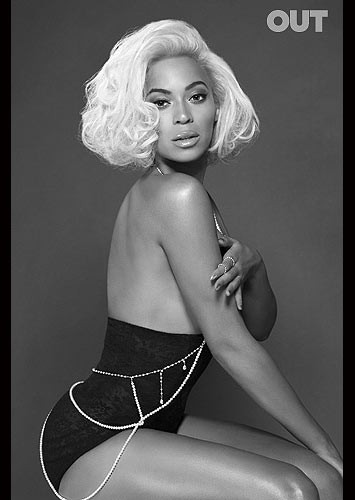 Beyonce posed topless for the latest issue of Out magazine, her first cover shoot since before the release of her surprise December self-titled album.

Although the sexy singer covers herself up with her hands, it's still one hot shoot.

"Women should own their sexuality. Men are free and women are not," she says in the magazine's May 2014 issue. "That is crazy. The old lessons of submissiveness and fragility made us victims. Women are so much more than that."

Own her sexuality is exactly what she does in new single "XO," but she wasn't exactly feeling it at the time she recorded the hit song.

"When I recorded 'XO' I was sick with a bad sinus infection," she says. "I recorded it in a few minutes just as a a demo and decided to keep the vocals. I lived with most of the songs for a year and never rerecorded the demo vocals. I really loved the imperfections, so I kept the original demos. I spent the time I'd normally spend on background and vocal productions on getting the music perfect."