Beyonce Flipped Out On 50 Cent Over His Feud With Jay Z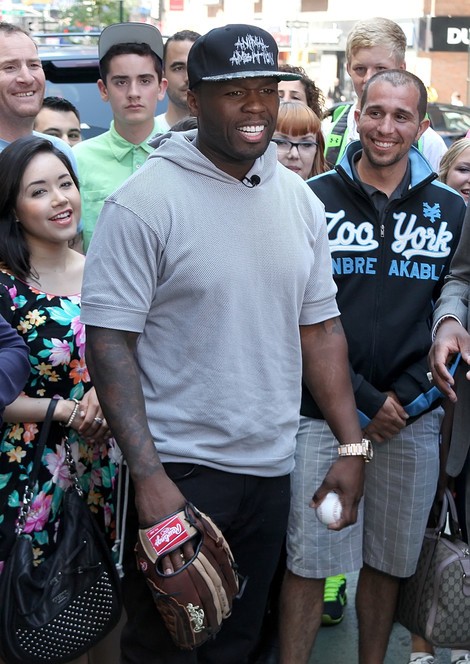 Beyonce once got in 50 Cent's face at a club in Las Vegas because she thought the rapper had been disrespectful to her husband Jay Z.
 
50 Cent, real name Curtis Jackson, talked about the incident during an interview with New York radio station Power 105.1 over the weekend.
He explained, "One time (Beyonce) jumped off of a ledge and came running over 'cause she thought me and Jay had issues. And I'm like, 'What the f**k? Did she really just jump and run up on me like that?'

"We was at the Cosmopolitan. She jumped out and was like this (in his face like), 'What?! That Bonnie and Clyde for real! You try this or what, boy?! I'm here!'
"She bugged out at me. I looked and Jay starts laughing. He's like, 'Yo, you know what it is.' I said, 'Oh s**t! What the f**k y'all got going on, man?' Bey jumped down off of that joint like, 'What?! Wassup?!'"
Beyonce and Jay Z began dating in the early 2000s and tied the knot in 2008. 50 Cent didn't mention when the incident took place; however, he had been trading shots with Jay Z in the lyrics to their songs from 1999, when Jay Z said during a New Jersey concert, "I'm about a dollar, what the f**k is 50 Cents?"
The pair eventually mended ways and toured together in 2003 and 2007.