Beyonce Documentary To Air On HBO In February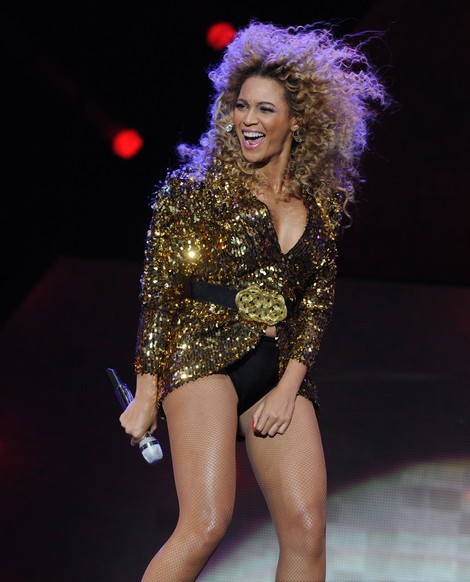 HBO is airing a feature-length documentary about Beyonce in February that will be directed by the pop star. The film will provide "raw, unprecedented access to the private entertainment icon and high-voltage performances," according to the network.
Michael Lombardo, president of HBO programming, explained in a press release, "Everybody knows Beyoncé's music, but few know Beyoncé the person. Along with electrifying footage of Beyoncé onstage, this unique special looks beyond the glamour to reveal a vibrant, vulnerable, unforgettable woman."
Beyonce is more than just a singer - she's a businesswoman, actress, entrepreneur, wife and mother. The documentary will include first-person footage, some shot by Beyonce on her laptop. Viewers will get insight in to her life as a superstar as well as personal triumphs, such as welcoming daughter Blue Ivy Carter in January.
The film will explore Beyonce's childhood in Houston, Texas, and the demands the singer faces as she works in the studio and on stage.
The film will air on Feb. 16, 2013.