Beyonce Ditches Pixie Cut, Reveals New Bob Hairstyle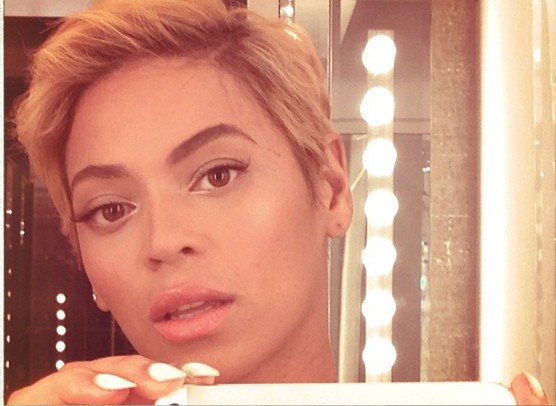 It looks like Beyonce's already moving on from her blonde pixie cut.  The singer showed off some longer locks while leaving a restaurant in Miami this week.

The 31-year-old had chopped off her hair and posted some dramatic images on Instagram last week. However, she looked quite different while out and about in Florida with an asymmetrical blonde bob.

Either wearing a wig or hair extensions, she kept her hair in place with a gold headband. She wore a baggy white tank top and jean shorts as she dined out with her husband Jay Z and their one-year-old daughter Blue Ivy.

Queen B is currently in Miami with her hubby as he performs his final "Legends of Summer" show with Justin Timberlake.
Meanwhile, it was recently revealed that the pop star's perfume collection has been named the best-selling celebrity fragrance of all time. Her collection includes Heat Rush, Midnight Heat, N.Y.C. Pulse, and her first two scents, Heat and Pulse.