Beyonce Declares That She's 'Bigger Than Life' In New Song 'Bow Down/I Been On'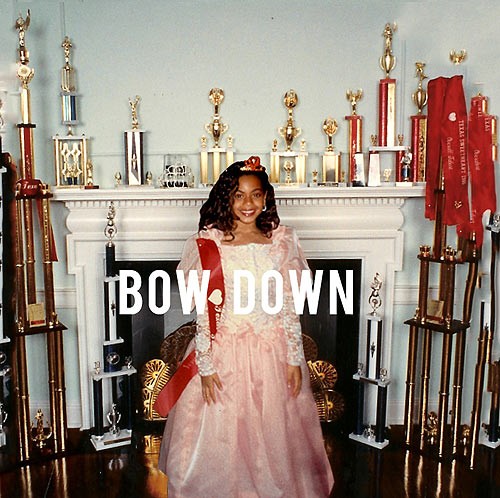 Beyonce released a new teaser -- disguised as a single -- for her upcoming fifth studio album on Sunday night. "Bow Down/I Been On" is little more than a three-minute interlude that will probably be included on the new disc, and it features the former Destiny's Child singer getting a lot edgier than usual.

"I know when you were little girls you dreamt of being in my world," B sings. "Don't forget it. Don't forget it. Respect that. Bow down b*tches."

The first half of the track is Beyonce singing -- demanding -- that she deserves respect and isn't just Jay-Z's wife and now a stay-at-home mom.

"I took some time to live my life, but don't think I'm just his little wife. Don't get it twisted, get it twisted, this my sh*t, Bow down b*tches," she sings.

About a minute in the song turns into an ode to her hometown of Houston, Texas, where her vocals are altered to sound like a man's and distorted. She throws shout-outs to rappers from "H-town," including the Geto Boys' Willie D, who cast her in one of his videos when she was 14. She also name-drops the late Pimp C of UGK.

Beyonce is getting ready to kick-off her "The Mrs. Carter Show," which is a little less than a month off, and perhaps the single is just her way of getting people pumped up.

"I'm bigger than life, my name in the lights," she says in the latter half of the new song; the cover for which features an old photo of a much younger Beyonce wearing a crown and surrounded by trophies from beauty pageants.

So here's the big question: is this just B having fun, or is all the attention lately -- singing the National Anthem at the Presidential Inauguration, Super Bowl halftime show, performing at the White House -- starting to go to her head?

Check out "Bow Down/I Been On" below (explicit lyrics)...