Beyonce Asks Fans To Join Her On Stage At The Super Bowl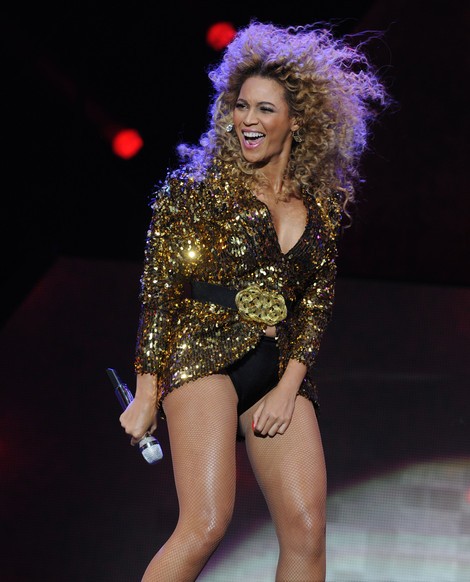 Fans of football and Beyonce have a big surprise in store for them - the superstar is inviting them to participate in her upcoming Super Bowl half-time show.

Beyonce will take center stage at the big game in New Orleans, Louisiana, in February and she put out a casting notice to recruit "enthusiastic volunteers" to join her on the field for the performance.
The ad claims the event will be a "once-in-a-lifetime opportunity" and requires groups of at least 10 members, suggesting the pop star is planning to incorporate a flashmob-style segment in her big gig.
Last year Madonna performed during the half-time show, where she was joined by Cee Lo Green, Nicki Minaj, M.I.A. and LMFAO.
In conjunction with her Super Bowl performance, HBO will be airing a documentary about the star in February. The film will provide "raw, unprecedented access to the private entertainment icon and high-voltage performances," according to the network.
The documentary will explore the pop star's childhood in Houston, Texas, and the demands the singer faces as she works in the studio and on stage. It will air on Feb. 16, 2013.