Beyonce And Jay-Z To Split After Tour Wraps?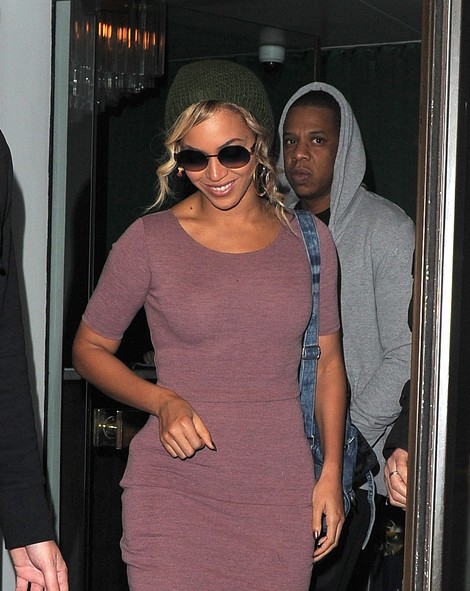 Say it ain't so! Beyonce and Jay-Z are reportedly heading for a split after thier joint "On The Run" tour.

Sources claim that the couple have been getting marriage counseling on the road, but things haven't been working out and they plan to split following their trek.

A source close to the couple told the New York Post's Page Six gossip column that Jay-Z is at fault for the tensions and is trying to save his marriage (maybe he can just make an album, like Robin Thicke).

"They are trying to figure out a way to split without divorcing . . . This is a huge concert tour and they've already gotten most of the money from the promoters up front," said the insider.

"There are no rings, if you haven't noticed. "For just a split moment, things got real for them and she was even talking about adding to the family," the source added. "But, after a while, Jay was out doing Jay and Bey was out doing Bey. They made the classic mistake of thinking a child would change everything and help to rekindle the initial fire, and it didn't."

Rumor has it that both stars have cheated on each other, Jay-Z allegedly had an affair with a NYC club waitress named Casey Cohen, who appeared on Bravo series "Princesses: Long Island," but Cohen denied the affair; while Beyonce is rumored to have slept with one of her bodyguards.

Of course, these are all just rumors...