Beyonce And Andre 3000 Record 'Terrible' Cover Of Amy Winehouse's 'Back To Black' For 'The Great Gatsby'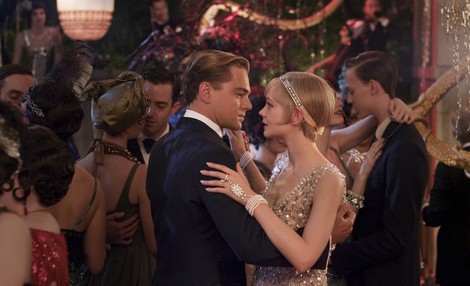 Beyonce and Andre 3000 recorded a cover of the late Amy Winehouse's "Back to Black" for the soundtrack to "The Great Gatsby, and the song has been getting a lot of buzz in just a couple of days.

The song, co-written by music producer Mark Ronson, debuted on Ronson's radio show "Authentic Sh*t" on New York City's East Village Radio on Saturday.

"It's a wonderful sort of take on our song," Ronson said. "I'm flattered and honored. I know Amy would be too."

Despite Ronson's praise for the song, the reception for it hasn't been good at all, as evidenced on Twitter -- especially from Amy's father, Mitch.
I just heard the Andre part of Back to Black. Terrible. He should have let Beyonce do it all. Mitch

— mitch winehouse (@mitchwinehouse) April 27, 2013
Some of the other naysayers left comments such as:
No one can sing every song, evidenced by Beyonce's cover of Back to Black. Leave it to Amy.

— Allison Simmons (@SeekUpTheStone) April 29, 2013
I know I'm probably late but....I DO NOT like Beyoncé's cover of Back to Black. I damn near hate it.

— Danielle. (@dani_indefinite) April 29, 2013
Dear Beyonce, just stop. You will never be able to sing Back to Black with as much angst, soul and passion as Amy Winehouse. #enough

— Ashley Stokes (@ashuhley123) April 29, 2013
It pains me to say this but as much as I love Beyonce & Andre 3000, their cover of 'Back to Black' for #TheGreatGatsby is actually horrible.

— Alexis Madison (@AlexisMadison20) April 29, 2013
 But some fans did like it:
Even though Beyoncé lacks soul in her voice, her cover of Back To Black with André 3000 is amazing

— Zacré Bleu (@zackattackk_) April 29, 2013
im sorry but 3000 can do no wrong in my eyes.. ever. this "back to black" cover with bey has been on repeat since the snippet dropped

— FADIA KADER (@FadiaKader) April 29, 2013
Beyonce's husband Jay-Z produced the soundtrack to Gatsby, which hits stores and digital formats on May 7. The film's director, Baz Luhrmann, wanted the music for his adaptation of the F. Scott Fitzgerald to be more modern as opposed to using music from the era in which the film is set: the 1920s.

The soundtrack also features Lana Del Rey, Gotye, Emeli Sande, Will.i.am, Fergie and Florence and the Machine.

Listen to the single -- which, unfortunately has a voiceover saying "East Village Radio.com" every 15 seconds or so, which one YouTuber removed, so there are some skips. The original, with the voiceover, is below...


Amy's original:
Here it is with the voiceover...