Beyonce Alters Lyrics Of Song To Imply That Jay Z Cheated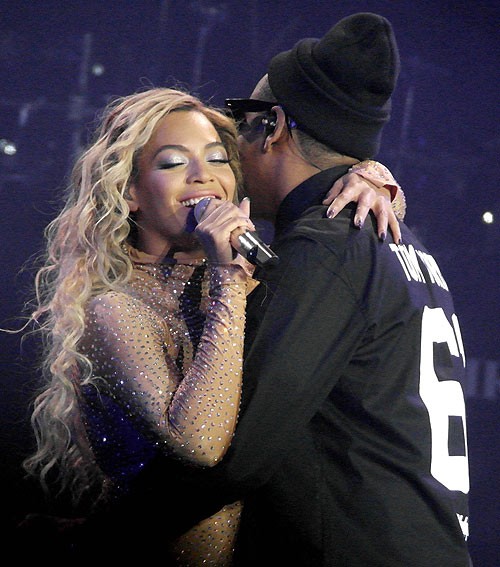 Pop superstar Beyonce changed some of the lyrics to her 2006 track "Resentment" during her concert in Ohio over the weekend, prompting speculation over whether or not husband Jay-Z has always been faithful.

The song, taken from her "B'Day" album, is about a woman who is cheated on by a partner, and the lyrical tweaks she brought to the song Saturday night appear to line up with her relationship with her husband, who she's been with for 12 years.

"Been ridin' with you for twelve years," she sang during the Cincinatti stop on the couple's joint "On The Run" tour, substituting 12 for the original lyric of six years. "Why did I deserve to be treated this way by you?"

She even wore a wedding dress to perform the song.

Recent rumors have been circling that Jay-Z cheated on Beyonce with Casey Cohen, a hostess at New York City nightclub 1Oak who starred on the Bravo reality show "Princesses of Long Island."

Adding more fuel to the fire, Beyonce altered the line "like I couldn't do it for you like your mistress could," changing it to , "like I couldn't do it for you like that whack b***h could."

That rumor began swirling around the time of this year's Met Gala in early May, when Jay and Beyonce's sister Solange got into a huge blowout in an elevator, leading some to wonder whether or not the fight was over the cheating allegations.

A further sign that there's trouble in paradise is that Beyonce was spotted with a pink scar on her finger where she had the Roman Numerals "IV" inked, a symbol of the couple's wedding date (April 4) and their birthdays (she was born September 4 and he was born December 4).

It appears that she's been having it removed.