Betty White's 'Off Their Rockers' Promises Silly Fun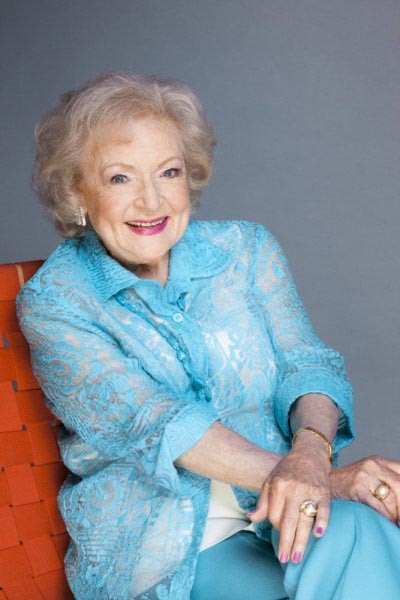 Did you miss 'Candid Camera' or 'Totally Hidden Video'? Or perhaps 'Bloopers and Practical Jokes'?  If so, Betty White's got you covered.
You're not wrong if you think the actress and TV icon, who turned 90 in January, seems to be everywhere. She won yet another SAG award in January, her sitcom 'Hot in Cleveland' recently returned for a new season and NBC recently bedazzled her with a star-studded birthday blowout. She has two new books, appears frequently in commercials and now is the head of yet another TV show, 'Betty White's Off Their Rockers.'
The premise of the show is pretty simple: White introduces segments that feature old folks pulling pranks on others lacking in age.  They're pretty harmless jokes. In one segment, two old men sitting next to a young woman on a large set of stairs begin the wave as if they're in the crowd at a baseball game. After some hesitation, she joyfully joins in, flailing her arms with a smile. In another, an old lady gives people ridiculous bits of information at a customer service desk.
After talking with White, it's easy to see what she digs about the project. In a conference call, White and the show's fellow executive producer, Chris Coelen, say the show's lack of mean-spiritedness is part of what appeals to them. That, and turning the tables. Says White, "What's fun about it … is the fact that the older people get the jump on the younger ones for a change." She adds that not being mean was one of their "ground rules."
The show started in Belgium and was so successful that it won an International Emmy and other prizes. What sets it apart the newest version from other hidden camera shows, Coelen says, is the set-up. Each segment is very short – often less than a minute – and "we're not targeting somebody from the beginning and there is no big 'got you' reveal" at the end. It's just silly fun.
White herself is not involved in any of the pranks; that's up to a talented group of less recognizable older actors. And she's fine with that. She even says bluntly, "I'm not good at that."
But she is good at being the center of a show. White was on the very first broadcast out of Los Angeles when television was born.  She hosted a talk show there in the late 1940s that aired – literally – five and a half hours per day. She went on to create unforgettable characters on 'Mary Tyler Moore' and 'The Golden Girls,' among other sitcoms. She has been a staple on the game show circuit and even won an Emmy for hosting one, 'Just Men.' Her former co-star Mary Tyler Moore has said in the past that White has probably logged more hours on television than possibly anyone in the world.
What draws her to it, White says, is the medium itself and how it's presented to people. What she loves is that there are two or three people in a room watching at any given time, and they might feel they know her, in a way. She says, "I just love the rapport with the audience. [It's] a very intimate, lovely way of performing."
'Off Their Rockers,' which debuts on NBC on April 4, seems a natural pairing for White. She's clearly a star who wants to have fun, and many people in this country wish she could be their own grandmother. Even Coelen seems star-struck at times. He says, "She's the most talented comedian I've ever, ever had the pleasure of working with."