Betty White To Host 'TV's Funniest Of The Funniest' On NBC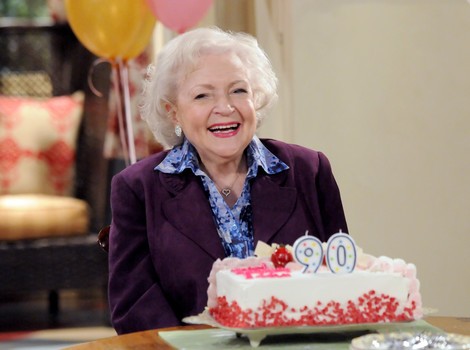 Seven-time Emmy Award winner Betty White will host the upcoming "TV's Funniest of the Funniest: A Paley Center for Media Special," a star-studded salute to the top laugh-out loud scenes from the greatest television shows of yesterday and today.

Popular stars featured in the clips will share revealing, behind-the-scenes commentary about what led to each classic moment. Special guests interviewed will include Bill Cosby, Zooey Deschanel, Tracy Morgan, Shelley Long, Jane Kaczmarek and Marilu Henner.

As previously announced, the all-star list of performers featured in TV's funniest moments include Jerry Seinfeld, Alec Baldwin, Jennifer Aniston, Jamie Foxx, Matthew Perry, Betty White, Lucille Ball, Neil Patrick Harris, Ted Danson, Michael J. Fox, Julie Bowen, Ty Burrell and many more.

With 60 years of hilarious television moments to choose from, the lively laughfest will focus on the top 30, ranked in a countdown format and leading to the #1 funniest moment in television history.
Unforgettable scenes will be captured from TV's most popular comedies, including "Seinfeld," "The Big Bang Theory," "Modern Family," "Friends," "Cheers," "30 Rock," "Malcolm in the Middle," "The Cosby Show" and "Taxi," as well as "I Love Lucy," "The Carol Burnett Show" "The Simpsons," "New Girl" and "Saturday Night Live."

Having turned 91 years old in January, White remains one of the busiest – and funniest – actresses in Hollywood, whose credits range from the classic "The Mary Tyler Moore Show" and "The Golden Girls" to her recent hidden camera series "Betty White's Off Their Rockers" and her current starring role on "Hot in Cleveland." 
With a career that has spanned more than 60 years, White has created unforgettable roles in television and film, authored seven books and won numerous awards, including those for her lifelong work for animal welfare.

The special airs Sunday, Sept. 1 (9-11 p.m. ET) on NBC.