Betty White To Be Honored By American Humane Association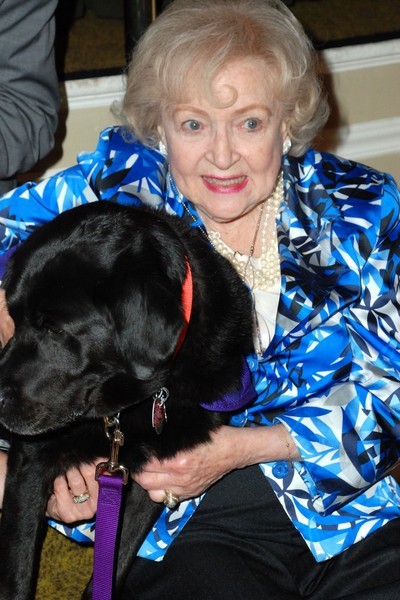 Hot in Cleveland star Betty White is to be honored with the National Humanitarian Medal and Legacy Award at the American Humane Association's second annual Hero Dog Awards.

The animal lover will be feted at a Beverly Hilton Hotel gala next month in California. The star-studded evening will also honor most courageous dogs.

Thrilled White says, "I'm very grateful to American Humane Association for these wonderful honors. I got involved with this terrific charity 60 years ago because of our shared commitment to the welfare of animals. As an actor, I saw first-hand the crucial work American Humane Association was doing to protect animals in entertainment through their 'No Animals Were Harmed' certification program, which has kept more than a million of our most beloved co-stars safe on set."

"Now I'm excited that American Humane Association has given a starring role to our nation's most courageous canines by creating the Hero Dog Awards, which celebrate the incredible bond between people and animals, and how important we are to each other."