Betty White Spoofs Miley Cyrus With Wrecking Ball Video, Thankfully Not Naked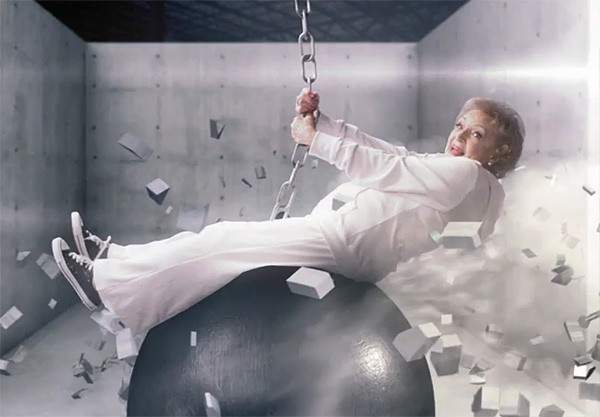 Betty White pokes fun at Miley Cyrus's "Wrecking Ball" music video in a new ad for the forthcoming second season of her Lifetime series, "Betty White's Off Their Rockers".

Thankfully, the 91-year-old funny lady opted for the clothes-on version, swinging through a concrete room in a white pantsuit.

But the wrecking ball isn't enough as the legendary comedienne calls for a sledgehammer and a giant foam finger.

"I got some ideas from some recent pop culture events that really got the kids talking," she says.

Earlier this month, pro wrestler Hulk Hogan parodied the video by riding the title object in a yellow thong. Yikes.

Check out Betty's promo below...