Betty White Likes Her 'Wonderful' Wax Figure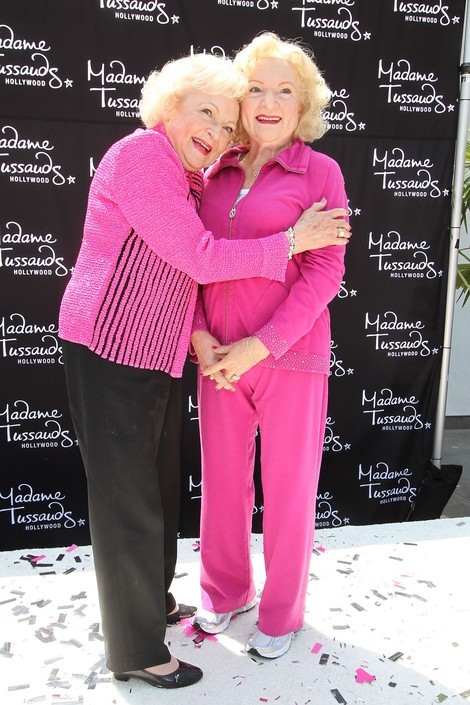 Madame Tussauds in Hollywood unveiled a wax figure of Betty White yesterday. The sculpture captures the venerable actress' likeness rather well, although we think the artist made the nose just a tad too big. What do you think?
Fake Betty wore a hot pink pantsuit with sneakers, and real Betty wore a matching cardigan with black pants.
At one point Betty hugged her figure, and she replicated the pose of her wax twin. The sculpture is reportedly valued at $300,000. Betty, 90, told People.com, "I think they did a wonderful job."
The actress enjoyed a resurgence in her career in 2010 after starring in an amusing Snickers commercial, appearing with Sandra Bullock in "The Proposal," and hosting "Saturday Night Live." She currently stars in TV Land's hit "Hot In Cleveland."