Betty White Isn't Naked In Her New Calendar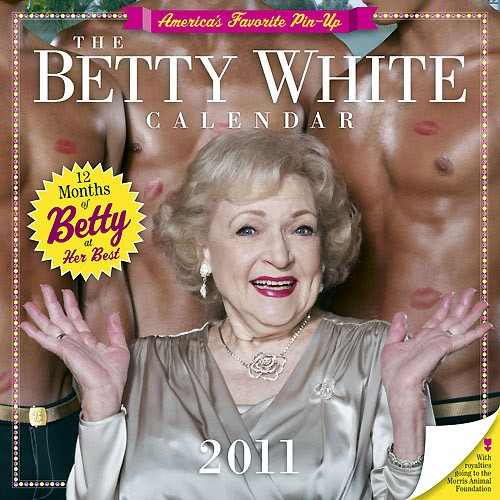 The only remaining "Golden Girl," 88-year-old Betty White is launching "The Betty White Calendar," a tribute to one of America's most beloved actresses and comediennes.

From her new hit television comedy "Hot in Cleveland" on TV Land to her number-one Super Bowl commercial (Snickers) with the not-dead Abe Vigoda - Betty is classy, earthy and unassuming. She's also got a fantastic sense of humor about herself - perfect for a centerfold!

Earlier this year, Betty hosted "Saturday Night Live" after a grassroots Facebook campaign called "Betty White to Host SNL (Please)" attracted 500,000 fans and Betty became their oldest host ever. Ratings were SNL's highest since 2008 and a show hosted by Ben Affleck.

"The Betty White Calendar" 2011 is priced at $12.99 and will go on sale in September.

Betty White has dedicated herself to improving the lives of animals and this calendar is no exception: All of the proceeds will benefit The Morris Animal Foundation based in Denver, Colorado. www.morrisanimalfoundation.org.