Betty White Gets Her Own Comic Book

Veteran actress Betty White is set to become the star of her very own comic book, chronicling her decades-long career.
 
The 88-year-old Golden Girls star has signed a deal with Bluewater Productions to be drawn as a cartoon for Female Force: Betty White. The 32-page book will hit comic stores in November and feature moments from her career, including her days on 1970s sitcom The Mary Tyler Moore Show and her small screen comeback on Hot in Cleveland earlier this year.

Bluewater president and founder Darren G. Davis says, "Betty White has had such an amazing entertainment career... it's one that has now spanned more than 70 years. The biggest challenge that the creative team behind this book faced was figuring out how to include as much of this career as possible in one comic."

First Lady Michelle Obama and U.S. Secretary of State Hillary Clinton are among the other famous figures who have previously been animated for Bluewater's Female Force comic book series.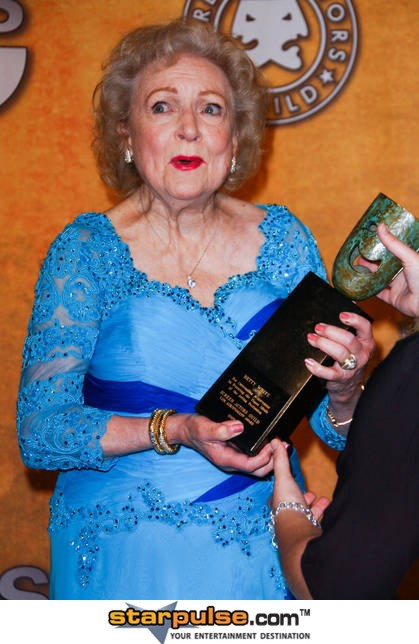 Click Here For More Betty White Pictures