Betsy Brandt on Approaching the End of 'Breaking Bad'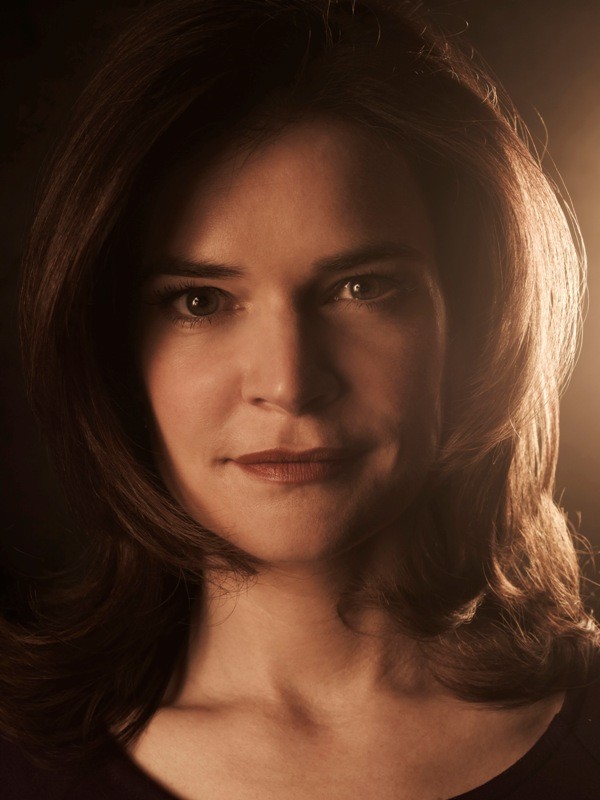 It's all coming to an end for Walter White and company: as fans are keenly aware, this season of Breaking Bad will be the acclaimed AMC drama's last. While we don't yet know how things will conclude for Walt, Jesse and company, what about the impact the show's ending will have on the actors who play these fantastic characters?
I recently connected with the lovely Betsy Brandt, who plays Marie Schrader, to discuss approaching the finish line, how the series has affected her, and her guest appearance earlier this year on USA's Fairly Legal.
"I think this season is a game-changing season," she confided. "Right now, I'm watching episode six; it's so good. I feel like a broken record because I say that about every episode. We're starting to already enjoy the payoff of the show coming to an end. You're able to do some things at the end. You're able to take some liberties."
While we keep quiet about what those things might be, Betsy told me she doesn't see a huge difference between who Marie was when we met her and who she is in season five. "My journey with the show, even from the beginning, was so specific," she said. "I asked [creator] Vince [Gilligan] right away, 'Who do you want this person to be?'
"I feel like all these people are who they were. Walt's situation is different, but for me I feel like the person that I was in season one is the person I am now, I'm just dealing with different situations. We're just getting to know them better."
"It just hit me, honestly," she said when asked how the impending conclusion has affected her personally. "I'm of course sad to say goodbye to everybody. We'll still see each other, but it's not the same [as working together]. We've come to make really good friends in New Mexico," she added.
Yet like the fans, "I'm so excited to see what happens at the end of the show. I'm giddy beyond belief to see what they do."
She's made peace with the show's conclusion. "Every show has its time," she explained. "If we would've ended after season four, it would've been too early. It would've felt very unfulfilled. Vince said [in] season one, he said, 'I see this going maybe three seasons.'"
Thankfully, the show ended up surpassing that prediction. The end comes later than it could have, given that AMC initially proposed a shortened fifth season of six to eight episodes in order to cut production costs before renewing it for a final sixteen to be split between now and the summer of 2013.
Betsy told me that the quality of ​Breaking Bad​ has also definitely affected how she looks at other material that comes her way. "I don't want another job, because this job is really good. This is better than some movies," she said with a laugh, but added that "I'm also excited to work with other people and do other things too, as much as I love playing Marie, and I do."
She recently appeared in the film Magic Mike, and one of her other projects this year was a guest appearance in May on USA's ​Fairly Legal​, where she played nurse Natalie Roberts in the episode "Shattered." She had nothing but good things to say about that experience.
"When they asked me to do that show I heard what a great cast that was," she said. "It's just a really good group from the producers on down. Really nice to work with. I have to say next to my own, I was like 'I want to be on this show.'
"I'm a big fan of everybody on that show. There are not enough good things to say about Ryan Johnson [who plays Ben Grogan]. I spent one of my first days with him and Virginia [Williams, who plays Lauren Reed], and I hadn't even really worked with them yet, and I had the time of my life with those guys!"
In particular, Betsy had some very kind words for ​Fairly Legal​ star (and one of ​our top underrated talents​) Michael Trucco, although the two of them didn't share any scenes together. "I wish that I would've gotten to work with him," she confided. "People say the nicest things about him and he's really great on the show." The feeling's reciprocated, as Trucco ​is a fan of ​Breaking Bad​ ​himself.
And Betsy is grateful for the loyal fan base that has made ​Breaking Bad​ one of the biggest cult hits in recent TV memory. "We really have the best fans out there. We have really smart fans," she said. "If it weren't for the fans we would not have a show. I wouldn't have a job. I look at our fans as part of the team."
That team certainly has a lot to be proud of, from the fans to the crew and cast: they've done five seasons of a show that is beloved by its audience and routinely acclaimed by critics. When ​Breaking Bad​ comes to an end next year, there will definitely be a void left in cable television that will be hard to fill.
Breaking Bad continues its fifth and final season tonight at 10 PM ET/PT on AMC.
You can follow Betsy Brandt on Twitter (@Betsy_Brandt). For more from Brittany Frederick, visit my Starpulse writer page and follow me on Twitter (@tvbrittanyf).
(c)2012 Brittany Frederick/Digital Airwaves. Appears at Starpulse with permission. All rights reserved. No reproduction permitted.