Bethenny Frankel & Skinnygirl's Game Day Drink Recipes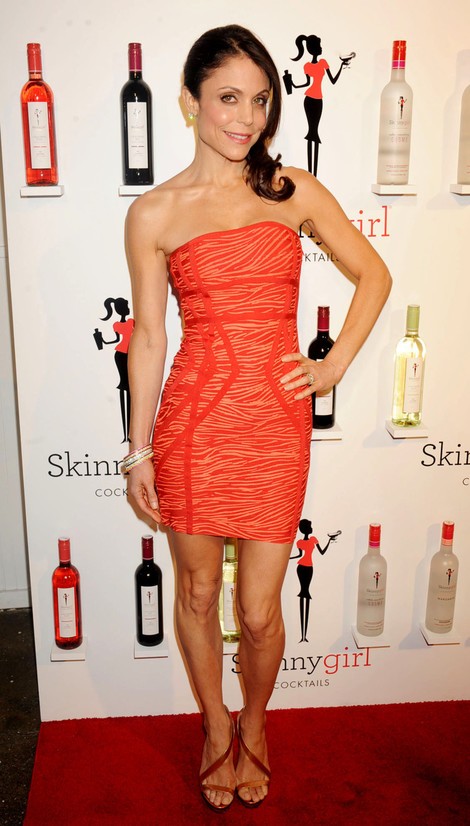 Are you watching calories for the new year but still do not want to miss out on the sports party fun as the season gears up for the Super Bowl? Bethenny Frankel is here to help! Throwing your next football party has never been easier, especially when Skinnygirl is on the guest list.
Skip the beer and twist open some her low cal spirits that are light and refreshing like Skinnygirl® Margarita or Skinnygirl® Pina Colada or try toasting to the winner with handcrafted drinks like the Game Day Chiller, Touchdown Twister or the Red Zone
Tip: Mix up a batch of the Touchdown Twister or the Red Zone ahead of time and serve in a large, stylish drink dispenser that has a spigot for guests to serve themselves!
Game Day Chiller
1 part Skinnygirl™ Bare Naked Vodka
Frozen raspberries
1 part chilled beer
2 parts raspberry lemonade concentrate
Mix all ingredients in a cocktail shaker with ice, pour into a chilled martini glass
Garnish with a lemon wedge
Not-So-Fat Tuesday
1 part Skinnygirl™ Tangerine Vodka
½ part grenadine
1 part orange juice
Splash of pineapple juice
Pour all ingredients in a glass filled with ice
Garnish with an orange slice
Touchdown Twister
2 parts Skinnygirl™ Tangerine Vodka
1.5 parts lime soda water
½ lime
½ lemon
Squirt of fresh grapefruit
Pour over ice or serve as martini
Red Zone
1.5 parts Skinnygirl™ Bare Naked Vodka
3 parts cranberry juice
1 part orange juice
Pour all ingredients in a glass filled with ice