Bethenny Frankel Poses In Controversial Photo Wearing 4-Year-Old Daughter's PJs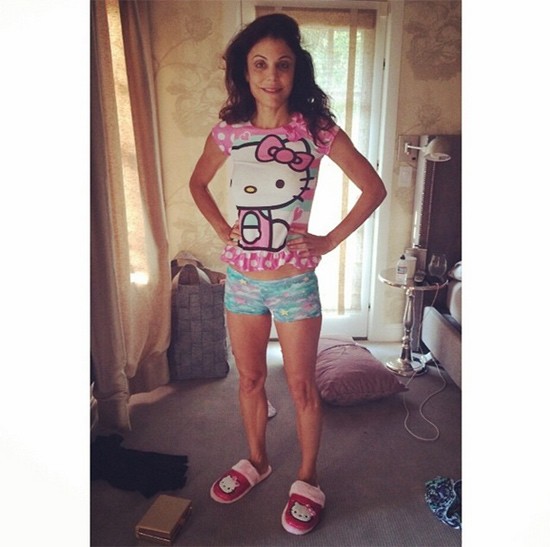 Reality star Bethenny Frankel proved she's still a "Skinny Girl" after she posted a photo on Instagram wearing her four-year-old daughter Bryn's pajamas.
The former "Real Housewife Of New York" uploaded an image on Sunday in which she's wearing a Hello Kitty top, shorts, and matching slippers. She captioned it: "This is my daughter's nightgown and PJ shorts. Think we're ready to start sharing clothes yet?"
Fans were both disgusted and supportive of the shot.
One wrote: "Trying to understand how a potential eating disorder, poor body image, and setting a poor example for your child equates to a joke."
Another added: "This picture is so disturbing. It reminds me of the time my BFF [best friend forever] dressed up in a children's Halloween costume and less than 6 months later she was struggling for her life in an eating disorder clinic. This is not cute or funny in any way. Please get help so be a good role model for your beautiful daughter."
Others supported the reality star. One said of the pic: "Shaming someone for being skinny is just as bad as shaming someone for being over weight," and another wrote: "She looks fit and healthy!"
Frankel revealed in 2011 that she previously battled an eating disorder by starving herself, binging and dieting excessively. She claimed that she changed her ways in 2006 and focused on eating smaller portions and exercising instead.
In response, Frankel tweeted on Monday: "BREAKING NEWS! World Scandal: Former reality star, failed talk show host & cocktail maven jokes by wearing her kids' pjs!"