Beth Ditto, Lead Singer Of The Gossip, Shows Us Her O-Face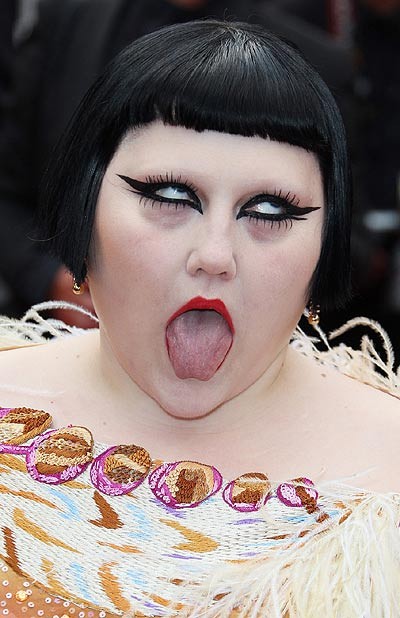 Beth Ditto showed up at the Cannes Film Festival on Friday wearing a peach muumuu with a feathered boa. The Gossip singer appeared to be having a good time as she made faces at the press and blew kisses to the crowd.

The singer recently confessed she has to control herself from shoplifting. She told PaperMag.com, "I have a hard time not buying or stealing. If I want something, I have to have it. But not anymore. The last time was three months ago - a dress from Marshalls. I used to steal more. I mostly stole from (charity shop) Goodwill. You know, 'Can't be bothered. The line's too long. Put it in your purse.'"

Wonder if she stole this dress?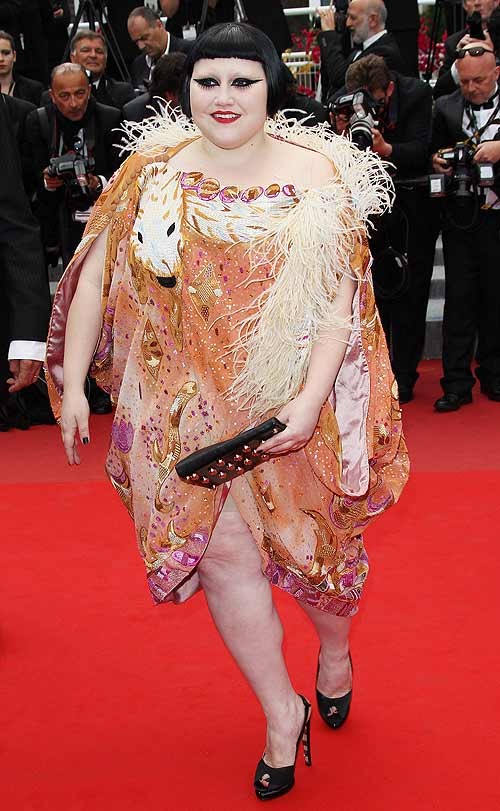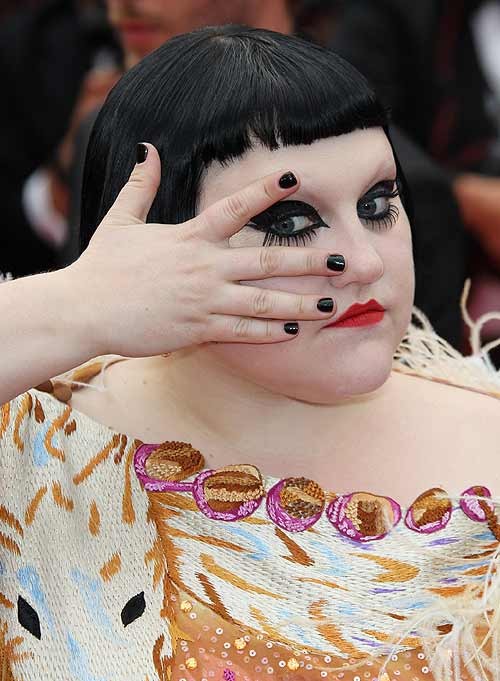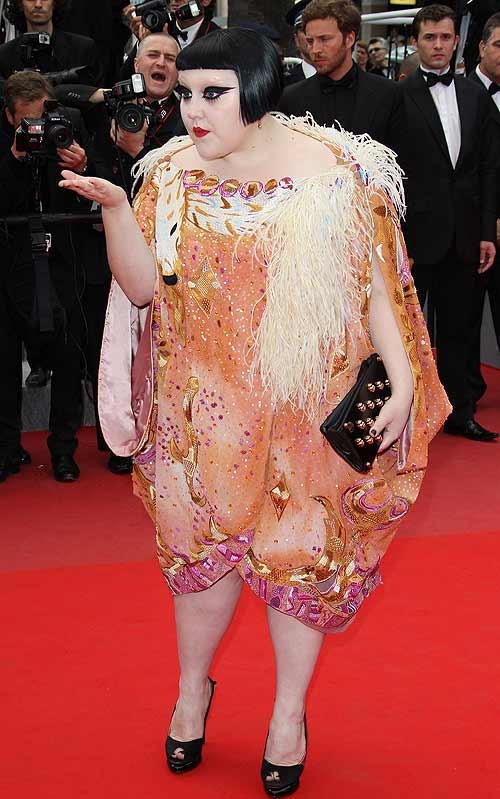 Click for more great Gossip pictures: