BET Suspends Producer Over Joke About Beyonce & Jay Z's Daughter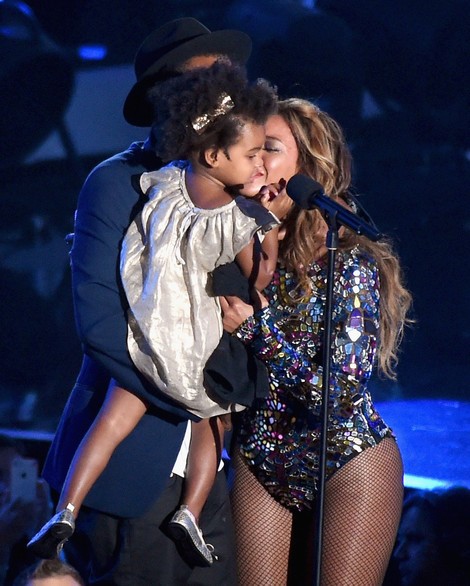 Executives at BET have reportedly suspended a producer involved in a joke about Beyonce and Jay Z's daughter.  The comment was made during music video countdown show "106 & Park."
Two-year-old Blue Ivy was featured on the MTV Video Music Awards on Sunday night. She and her father joined Beyonce on stage while the pop star was being given the prestigious Vanguard Award.
During a segment on Monday's BET show about Blue's hypothetical thoughts at the event, guest host Karrueche Tran said: "I really did wake up like this, because my parents never comb my hair."
Tran, who is Chris Brown's on/again, off/again girlfriend, did not write the joke and explained on Twitter: "Now y'all know I LOVE me some Beyonce and Blue Ivy!"

BET's president of music programming and specials, Stephen Hill,  apologized on the social media website, writing: "Last night on 106 & Park there was a stupid, unthoughtful joke made about a young child."

Hill also said the network privately apologized to Beyonce and Jay Z.


(2/4)We apologize publically to the child's parents (and have done so privately) and we have taken punitive actions with those responsible.

— Stephen Hill (@StephenGHill) August 26, 2014
He added: "It was very bad judgment and we will serve you much better in the future...Oh, and please don't hate on Karrueche; it was NOT her fault. We also apologize to her for putting her in that position."
A source from BET claims a producer was suspended over the incident.