BET Salutes Richard Pryor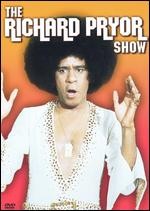 Richard Pryor's
ground-breaking, irreverent style of comedy created hysterical laughter laced with race, sex, drugs, adult language and controversy. Before his death last week at age 65, Pryor inspired multiple generations of comedians who have pushed the envelope of their art form in his image. BET will honor the memory of Pryor in a celebrity-filled BET News special "Richard Pryor: The Funniest Man Dead or Alive." Premiering Monday, Dec. 19, at 7:30 p.m. ET/PT, BET News personality Jacque Reid hosts this poignant salute to the talented comedian and actor.
In a BET News exclusive, comedian
Dave Chappelle
breaks his controversial silence to honor Pryor's legacy, and to address speculation on the status of his own career in the aftermath of abruptly leaving his hit series on Comedy Central for a season. Chappelle's interview on his career will run during BET News interstitial news briefs and in longer form at www.BET.com.
On "Richard Pryor: Funniest Man Dead or Alive," Chappelle joins fellow joke masters
Chris Tucker
, Dick Gregory,
Wanda Sykes
, Paul Mooney,
Mike Epps
,
Tracy Morgan
, Mo'Nique,
Charlie Murphy
, Alex Thomas,
Steve Harvey
and
Saturday Night Live
Executive Producer
Lorne Michaels
in paying homage to Pryor's greatness. Pryor's wife and caregiver Jennifer Lee Pryor, former wife Flynn Pryor, children Stephen Pryor and Kelsey Pryor and former bodyguard Rashaun Khan will also share rare and personal anecdotes, along with special reflections by Rev.
Jesse Jackson
.
BET will further extend its salute to Pryor with a showing of one of the comedian's most critically-acclaimed films
Jo Jo Dancer, Your Life is Calling
, which premieres Thursday, Dec. 22, at 9 p.m. ET/PT.