Best & Worst Fashion At The 62nd Annual Primetime Emmy Awards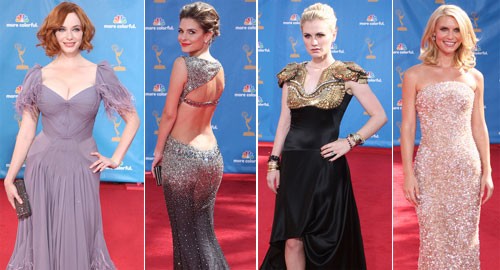 Although the winners at the Emmy Awards take center stage, the most interesting part about the annual event is what the celebrities wear!
Strapless, flowing gowns with long trains were very popular last night.  The stars walked the red carpet in various hues, including white, black, gray, purple, and blue.
No single fashion disaster stood out among the crowd, but there were definitely a few misses in the bunch as well as several hits.
Take a look at our list of best and worst, and tell us if you agree!
THE WORST
Rita Wilson
We're not crazy about the dripping jewels look or the shoes.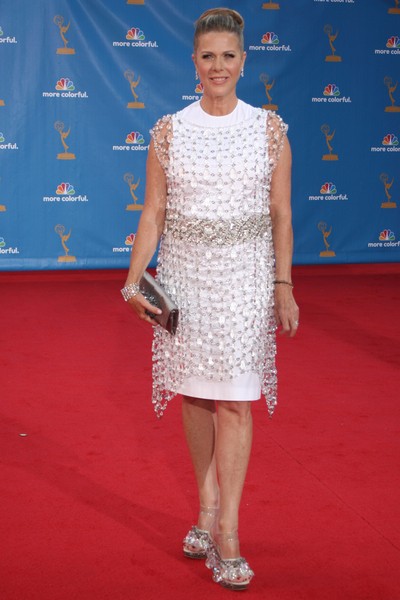 Anna Paquin
Her gladiator-like gown makes her legs look short. And stop scowling!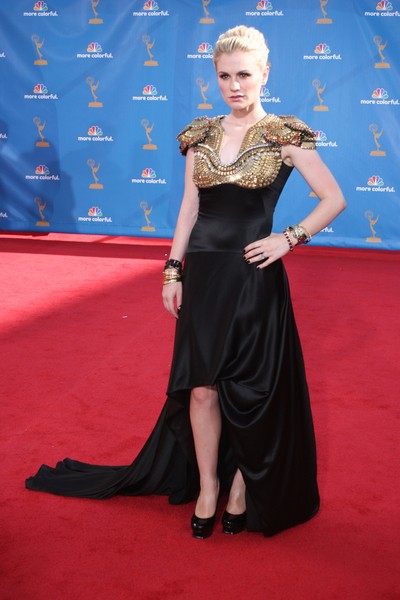 Mary Hart
Too many ruffles! It looks like something threw up at her feet.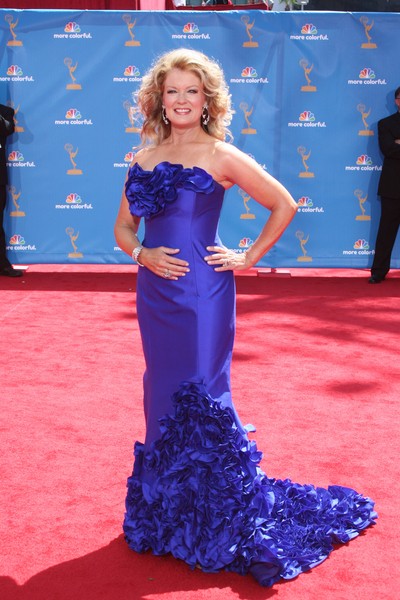 Emily Deschanel
Like Mary above, Emily's dress has too many layers.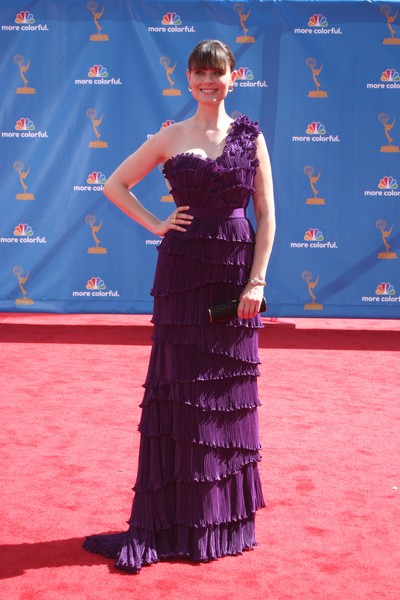 Stephanie Pratt
It's not that we don't like 60s-inspired dresses, it's just not glamorous enough for the Emmy Awards.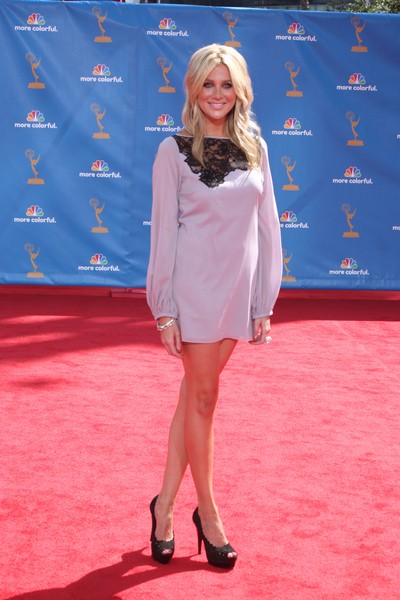 KayCee Stroh
This Disney star is wearing too much pattern for her full figure.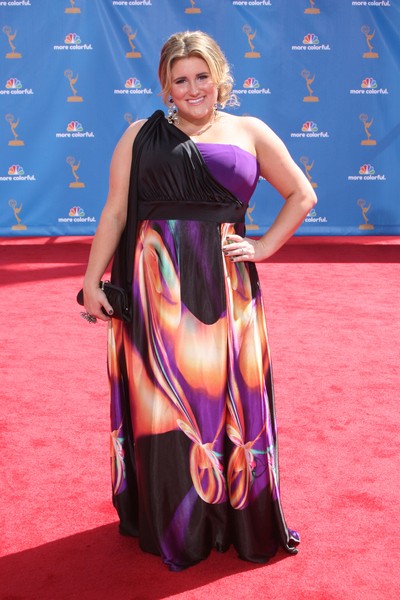 Kate Gosselin
The drooping scoop neck is usually reserved for the older generation. You're not that old, Kate!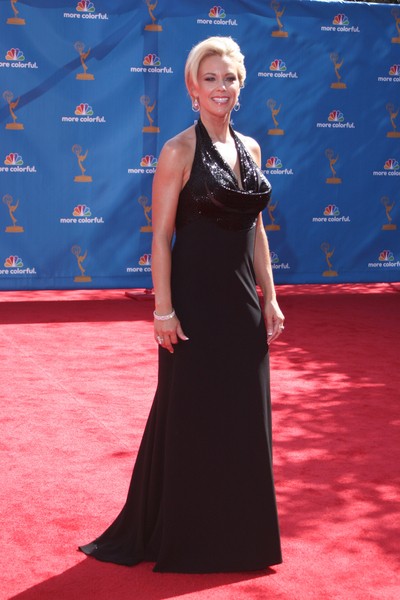 Christina Hendricks
Since she's one of America's sexiest stars, we expect near perfection. We know that's tough to live up to! The dress isn't horrible, but the stringy feather-like accouterments got to go.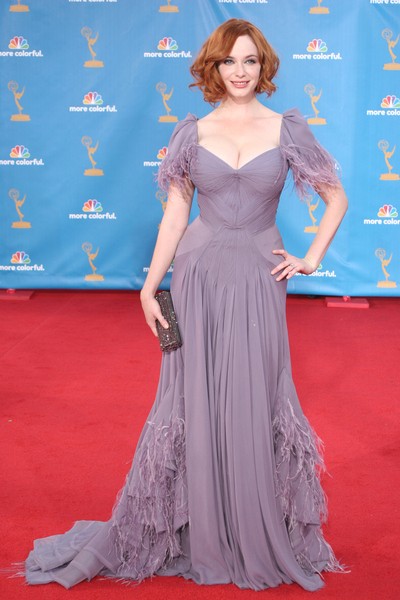 Heidi Klum
Way, way too short. See how she's keeping her legs glued together? She's afraid of a wardrobe malfunction!
CLICK ON PAGE TWO FOR THE BEST EMMY FASHION!