Best & Worst Christmas Movies

They're all over the television starting the day after Thanksgiving. Some of them are miraculously still airing and some can be watched time and time again without getting old. At this time of year, Christmas movies both good and bad dominate the television scene, so here is a list of the great ones... but first, the ones that simply waste time.
Five Worst Christmas Movies
The Santa Clause sequels
(
2002
and
2006
)
Sure, the
first film
featuring
Tim Allen
as Santa was decently funny. This is one trilogy; however, that proves the "sequel" stereotype - that most don't live up to the originals. In both movies, Santa faces problems and has to save Christmas. These movies lack unique stories and there are much better holiday movies to spend time watching.
Christmas with the Kranks
(2004)
It's unfortunate that this movie makes the naughty Christmas movie list. It's the third Tim Allen movie to make the list and his acting is actually quite good. However, the movie is not as hilarious as one would peg a Tim Allen movie to be. While we can all relate to holiday madness on Christmas Eve, this movie was unrealistically over the top.
Fred Claus
(2007)
Always the underdog of the family, Fred Claus (Vince Vaughn) needs a favor from his saintly brother Nick (
Paul Giamatti
), so they make a deal to help each other during the Christmas season. In other movies, Vaughn acts out hysterical characters made for at least an R-rated audience. His best bet? Avoid the family-oriented films.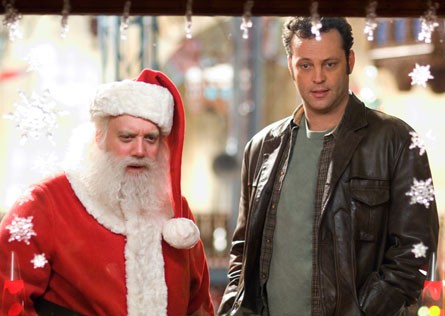 Jingle All the Way
(1996)
One question - what is exciting about watching someone go crazy in a stressful quest to find one toy? While
Arnold Schwarzenegger
provides a funny version of what Christmas Eve is like, the movie has a plotline similar to all other Christmas movies out there.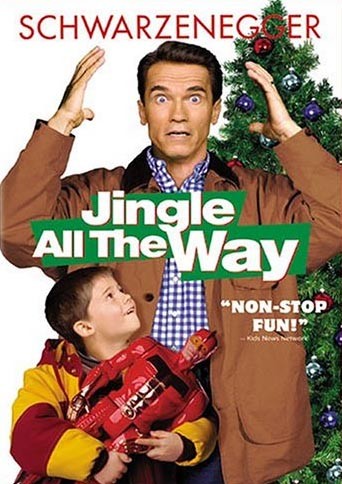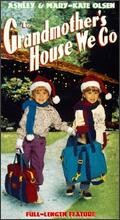 To Grandmother's House We Go
(1992)
One of the first movies starring the Olsen twins, the girls take an adventure to their grandmother's house in an attempt to relieve their mother of the burden they put on her. On their way, they encounter two individuals who are out to ruin Christmas. Can any holiday movie lack the inclusion of a villain?