Best & Worst Celebrity Wardrobe Malfunctions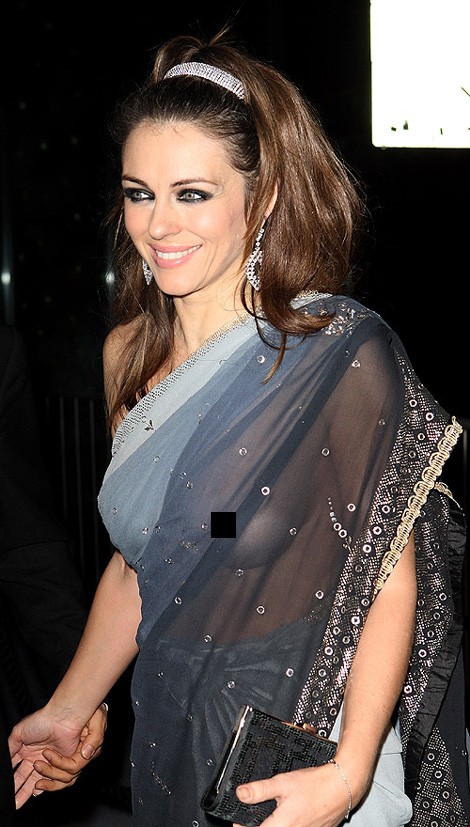 It's a celebrity's worst nightmare - a wardrobe malfunction (although we're pretty sure some of them plan it). The phrase skyrocketed in popularity in 2004 after Janet Jackson performed at the Super Bowl with Justin Timberlake and he tore open her top, exposing her right breast while singing, "Gonna have you naked by the end of this song."
Savvy stars do whatever they can to avoid embarrassing skin-revealing incidents, but inevitably a dress seam rips, a skirt blows up, or a nipple peeks out.
Elizabeth Hurley, above, showed up to the Love Ball in London, England, two years ago wearing a see-through gray sari. We're not sure if the look was intentional or not, but you could definitely see her nipple underneath the sheer ensemble.
CLICK TO SEE THE BEST AND THE WORST WARDROBE MALFUNCTIONS...