Best TV Shows You Aren't Watching, Part 1

It's hard to imagine with the multitude of shows on network and cable television and the increasing use of DVRs that there's something good out there that you aren't watching. Surely, the number of hours logged on your TiVo would suggest otherwise.
But on that channel that you don't really watch or sandwiched between megahits
CSI
and
Grey's Anatomy
, there's some hidden gems that maybe you haven't given a chance.
One such hidden gem, sandwiched in the most competitive time slot of the week, airs Thursdays on The CW at 9 p.m. The CW was formed partially out of the remnants of The WB, and has inherited a worthy successor to the former network's cult classics,
Buffy the Vampire Slayer
,
Roswell
and
Charmed
.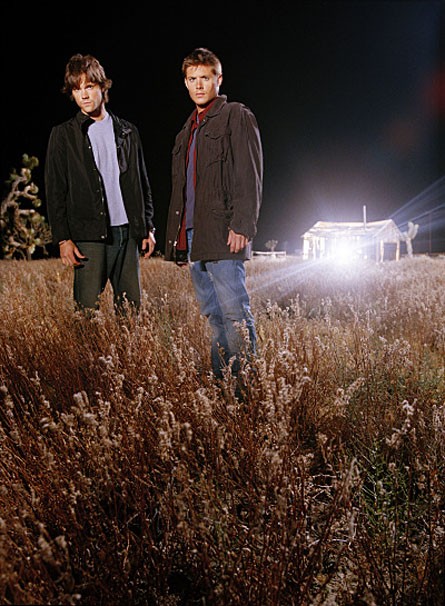 Supernatural
, one of the deceased network's last forays into the genre, is the story of two brothers on the road battling ghosts, urban legends and demons, both real and inner. It blends action, comedy, horror and drama, but underneath it all, it's the family drama and the Winchester brothers' relationship that holds the show together. Their bond is so strong that it seems impossible to imagine one living without the other.
Actors
Jensen Ackles
and
Jared Padalecki
have natural and realistic sibling chemistry. Episodes like the comedic "Tall Tales" show off some classic sibling rivalry while visits from dad (played by "Grey's" dreamy
Jeffrey Dean Morgan
) usually bring the angst. Ultimately a relationship drama, creator Eric Kripke has confessed that if "Buffy's" theme was that high school is hell, "Supernatural" subscribes to the idea that family is hell.
With writers and producers from
The X-Files
and the
Joss Whedon
school of genre TV, "Supernatural" -- with genuine scares and comical one-liners -- deserves more than "Grey's Anatomy" and "CSI's" leftovers.
-
Best TV Shows You Aren't Watching, Part 2
-
Best TV Shows You Aren't Watching, Part 3
By Vlada Gelman
Starpulse contributing writer