Best Oscar Fashion Of The Last Decade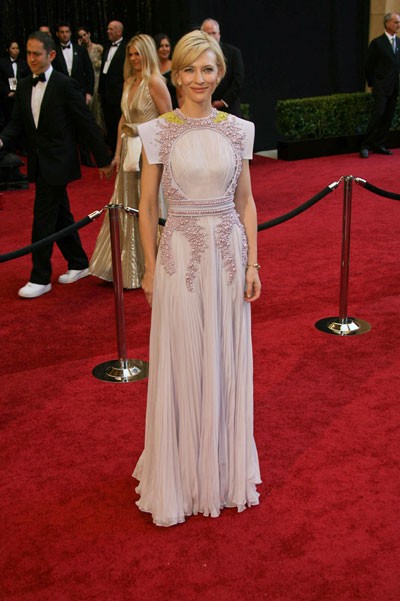 The Academy Awards have always been the pinnacle of yearly fashion, an opportunity for the world's most glamorous stars to slip into something silky and ham it up for cameras. Since the first annual instance of the event in 1929, the show has evolved from a moderate dinner party into an elaborate red carpet extravaganza. Who could forget some of Oscars showiest red carpet moments, from Cher's feathered headgear and strappy leather get-up, to Bjork's swan dress, to Gwyneth Paltrow's elegant pink Calvin Klein? The last ten years have been decidedly less insane, but several stars have still made powerful fashion statements in their garb. Here are our picks for the best Oscar looks of the last decade.
10. Cate Blanchett in Givenchy Couture, 2011
No one does sophistication quite like Australian behemoth Cate Blanchett. Always eager to take a risk, her red carpet looks have been as sharply dramatic as her award-winning acting. This soft pink beaded gown is more like a piece of art than a dress, with its intricate chest plate and gold accents. Cate kept her hair, jewelry and make-up low-key and the let the true beauty of the dress speak for itself. Try picturing anyone else pulling off this dress. Bet you can't.