Best Of Blu-ray Holiday Gift Guide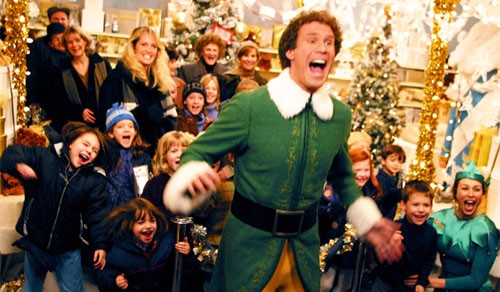 It's beginning to look at lot like...Santa's Coming!!!  Actually, that's just an inane Christmas rant from Will Ferrell via "Elf." (Sorry – it had to be done!)  But seeing as it is getting towards the time when gifts must be purchased for kith and kin, we here at Starpulse wanted to help out – cinematically that is!  So we've put together a small list of some of coolest, grooviest and kookiest Blu-ray's in various categories guaranteed to put a smile on the face of the one you love this joyful season.  (Or maybe the one you secretly hate and wish would put their teeth back in and go home!)  So without further adieu, down the chimney, throw open the sash and get ready for a little holiday help in our...
BEST OF BLU-RAY HOLIDAY GIFT GUIDE 
Big Budgets
"Jurassic Park" Ultimate Trilogy Gift Set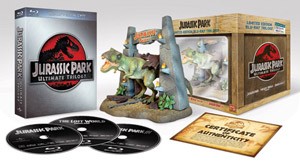 Okay, so maybe the third Park outing isn't exactly five star, but the first and second "Jurassic Park" installments plus some seriously heavy-duty features on all three films make this a Christmas collectable must.  Add to that some killer Tyrannosaurus packaging that adds finesse and you've got a dino-happy family ready to take the terror tram tour through Isla Nublar!
"Fast Five: Extended Edition"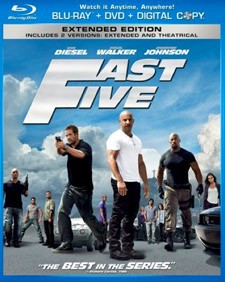 With a second selection in this category also from Universal (way to go guys!), this awesome picture and sound perfect "Fast Five" Two-Disc set with Blu-ray, DVD and Digital Copy features both the original Theatrical Cut and an even more festive Extended Cut. (But don't get the set with the Die-Cast Toy Dodge Charger – just buy a damn hot wheels man!)  In fact, the flick here is only eclipsed here by the massive amount of extras (from commentary to multiple featurettes that cover every joyful aspect!) provided – it's a high speed Christmas to remember!