Best of 2012 - Jason Coleman's Top Five Male & Female Performances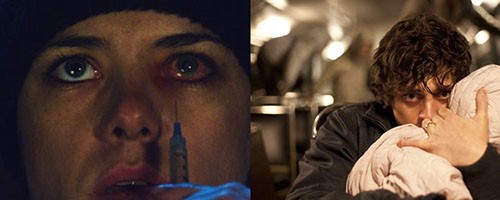 Well movie fans, 2012 is slowly coming to an end and with it comes various lists that highlight the best and brightest.  I thought I'd start things off early with a look at some of my favorite performances of the year.  A little apart from the norm (Daniel Day Lewis is a decent "Lincoln" – but I'm looking beyond the basic here!), this list features five of the best male and female performances that made me stand up and cheer this year.  There are more than likely a few selections you haven't heard of here and if so it's my proud privilege to present them for all to see.  From creepy guys with serious afflictions to female serial killers with gusto, this is one list of thespians you won't see anywhere else.  Let's end the year off right, beginning with my..."Best of 2012 Top Five Male & Female Performances."
First up the gents!
1. Aneurin Barnard – "Citadel"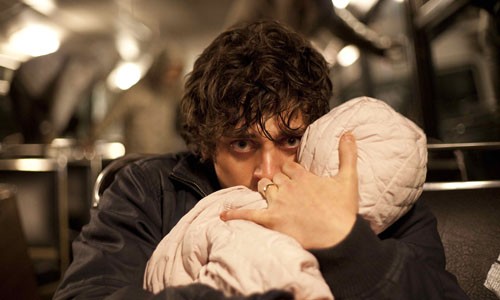 Playing a recently widowed father and newly inflicted agoraphobia sufferer of epic proportions, actor Aneurin Barnard gives one of the most authentic screen performances of the year.  Honestly portraying the angst of someone with a true affliction of the outdoors, projecting a real sense of fear and hysteria and all the while taking an eager and hungry horror audience along for the ride is a testament to Barnard as a true master craftsman.  I sincerely believe that if not for the fact that "Citadel" is categorized in the horror realm, Bernard would easily be up for the gold guy – great character work knows no genre.     
2. Barlow Jacobs – "Dead Man's Burden"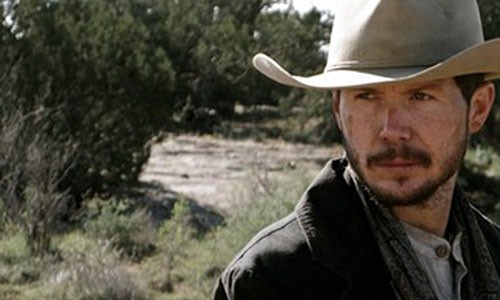 Having already seen the somber work of actor Barlow Jacobs in the brilliant "Shotgun Stories," it's no surprise to see his wares on this list.  What is surprising is the charismatic yet thoughtfully quiet performance he slowly unravels in this John Ford-esk western tale.  An amazing mix of the calm bravado of Clint Eastwood's man with no name and Gary Cooper's ever-present hero bravado, Jacobs helps us remember what makes a memorable cowboy – soul.                                                       
3. Javier Bardem – "Skyfall"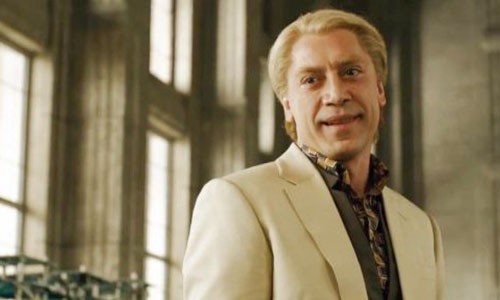 I can't remember the last time I really dug a Bond villain.  Not since the days of Red Grant, Auric Goldfinger, Oddjob and Jaws has there been a super spy bad guy worth even taking about – until now.  As the evil, eccentric and delightfully flamboyant Bond Baddie Raoul Silva, Javier Bardem adds yet another scene stealing role to his already rich cache of characters.  Yes, his performance is at times over the top and I say thank goodness.  All the great Bond foils have been larger then life and in the realm of what makes a 007 flick great Bardem showed the sky is truly the limit. 
4. Dana Ashbrook – "The Aggression Scale"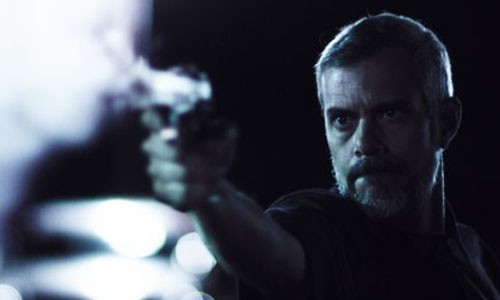 Haven't seen this flick?  If not you're missing out and not just because of the original and twisted "Home Alone" if the kid were homicidal story aspect.  As the Joe Pesci of this piece, former "Twin Peaks" alum Dana Ashbrook steals the show by totally transforming himself into one badass mother.  As the caustic leader of a group of gunman out to take out the trash, an almost unrecognizable Ashbrook changes both physically and emotionally for a role completely against his type.  Hell hath no fury like a great actor unleashed.  
5. David Anders & Chris Wylde – "The Revenant"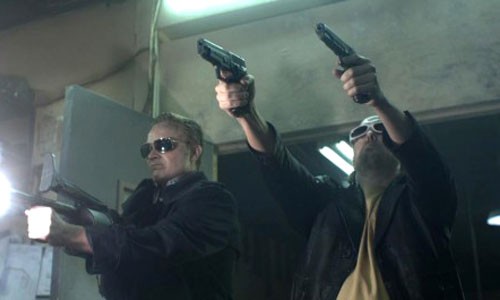 Ever since the watered down outing "Paul," I've been craving the early "Shaun of the Dead" and "Hot Fuzz" joy of a Simon Pegg/Nick Frost like team to fill the void – look no further.  As best buds in life and undead, The Revenant duo of David Anders and Chris Wylde handsomely provide a much needed buddy-buddy breath of fresh air complete with comedy, carnage and chemistry that cooks.  Need a little cool with your clowning?  Anders and Wylde are your guys!
Keep going to check out the ladies on the list!