Best of 2012 - Brittany's Top 10 in TV, Film, Music and Other Entertainment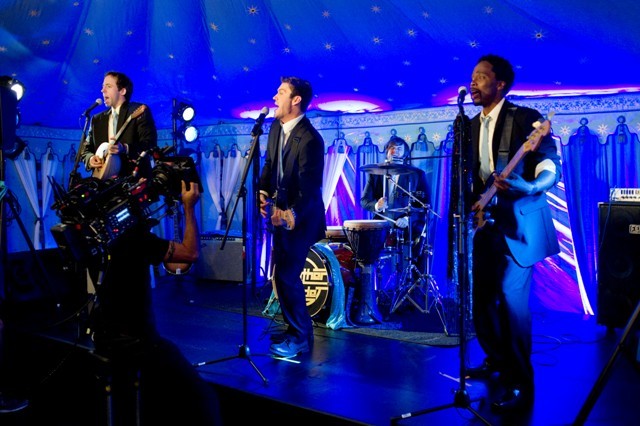 Best TV Laughs of the Year: It's been years and many unfunny comedies since I've laughed as much as I do when watching TBS's Wedding Band. As previously mentioned a few weeks ago, this is a show that I just adore because it makes me laugh and it makes me feel better about life. It's funny but it's not mean, and it's inappropriate but never grossly so. Plus, it's got an ensemble full of folks that have quietly flown under the radar for awhile now, who have come together to form one heck of a supergroup. I never thought I'd miss Brian Austin Green on my television, but seeing him here, I'm really glad he's back.
FX's Archer remains another hilarious diversion. I often cringe at some of the things I'm laughing at, but I'm still laughing at them, often so hard that I'm crying. I'm still walking around quoting phrases like 'rolling probable cause' and I can't listen to Kenny Loggins anymore because it cracks me up. Just when I think the show couldn't possibly get any weirder or more funny, it usually does. Kudos to FX for letting Adam Reed get away with all this stuff, because the world would be a much sadder place without his insane genius.