Best of 2011 - Jason Coleman's Top Ten Films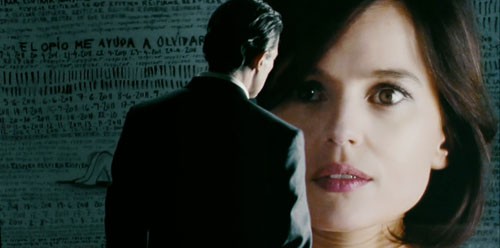 2011's crop of movies had its fare share of interesting ups and downs.  On the down side, it's a year of movies with a ton of potential that for, one reason or another, ended up disappointing due to various bad elements.  There were actor/director re-teaming's brought down by bad casting (Jessica Chastain, terrific in "The Help," proved totally out of place in the Michael Shannon/Jeff Nichols flick "Take Shelter") and annoying characters (wish they could just excise Carey Mulligan's annoying sister from the Steve McQueen/Michael Fassbender flick "Shame" – and leave the rest!), not to mention a slew of fabulous directors working with either a script that wasn't a good fit ("Drive" and Nicholas Winding Refn was not a good movie marriage!), didn't match their unqiue style (Tomas Alfredson mixed with "Tinker, Tailor, Soldier, Spy" was about as thrilling as watching turtles run!) or just felt watered down for the Academy (David Cronenberg and "A Dangerous Method" – what happened?!) – some tragic choices indeed.  But on the up side there was some seriously remarkable films that didn't fail to show originality and take cinematic breath away and it's the best that crop has to offer I highlight here.  From sassy sex change thrillers to a fifth film outing that puts its four previously unmemorable predecessors to shame (plus a little samurai action thrown in for good measure!), here are my...  
TOP TEN FILMS FOR 2011!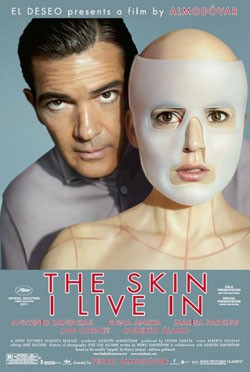 1. "The Skin I Live In" (Sony Pictures Classics)
For sheer awe factor no other film this year comes close to the brilliance of Pedro Almodovar's "The Skin I Live In."  Equal parts love story, horror film, thriller, drama and erotic noir picture, it's the kind of original work that movie purists dream of.  Not to mention that whenever leading man Antonio Banderas teams up with Almodovar (see "Tie Me Up! Tie Me Down!"), it all but guarantees cinematic fireworks.  (And certainly makes Banderas better!)  With a fabulous supporting cast and one dazzling turn by actress Elena Anaya as the focus of Banderas' obsession, "The Skin I Live In" should be required viewing for all those who claim to love film - brilliance deserves an audience.