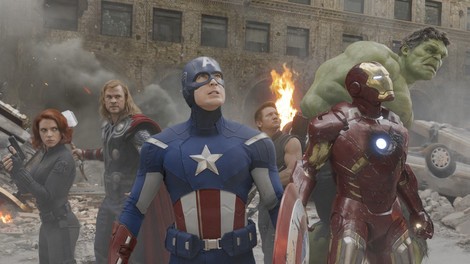 2012 was a great year for superheroes, James Bond, a former President of the United States and Ben Affleck. What defines a great film? It's different for everyone, but first and foremost it must entertain. Many movies did just that over the past year.
"The Avengers" was the highest grossing film of 2012, earning $623 million in the United States and a staggering $1.5 billion worldwide.
The number-three grossing film of all time (behind James Cameron's "Titanic" and "Avatar"), starred Robert Downey Jr. as Iron Man, Chris Hemsworth as Thor, Jeremy Renner as Hawkeye, Mark Ruffalo as the Hulk, Chris Evans as Captain America and Scarlett Johansson as Black Widow.
Check out other films that thrilled fans at the box office and/or made critics giddy while they wrote their reviews...