Best Director - Who Will Win ?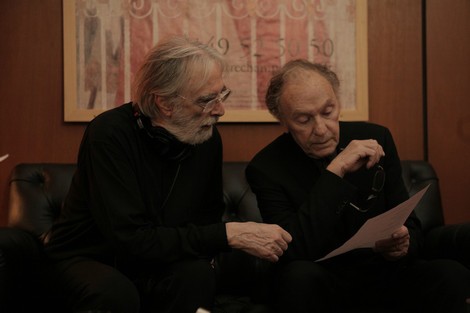 A snub of Ben Affleck in the Best Directing category shows that all signs seem to point toward Steven Spielberg for his brilliant vision of 1860s America and the passing of the 13th Amendment.

But don't count out David O. Russell, whose Silver Linings Playbook just scooped up all the big awards at the Film Independent Spirit Awards last night.

Also in the running are Michael Haneke for his minimalist approach in Amour, taking long camera shots and filming nearly the entire film about an elderly woman's declining health and her loving husband who cares for her in a two-bedroom Paris apartment.

Benh Zeitlin's look at living in poverty south of the levees in Louisiana when a hurrican hits earned Beasts of the Southern Wild four nominations; while the versatile and diverse Ang Lee could also pull off an upset for the special effects-laden adaptation of Yann Martel's Life of Pi

It's hard to argue against Spielberg though, who brought forth one of Daniel Day-Lewis' best performances ever (and sure lock to win the Best Actor Oscar) along with epic performances from Sally Field and Tommy Lee Jones also.


The Nominees: Best Achievement In Directing

"Amour" Michael Haneke
"Beasts of the Southern Wild" Benh Zeitlin
"Life of Pi" Ang Lee
"Lincoln" Steven Spielberg
"Silver Linings Playbook" David O. Russell



Who will win: Steven Spielberg
Who should win: Steven Spielberg