Best And Worst Movies About The Occult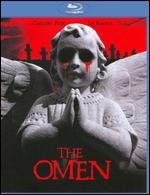 Care for some voodoo or good old exorcism? I've got the list of the best and worst flicks for a good scary night in.
THE BEST
THE SERPENT AND THE RAINBOW (1988) WES CRAVEN
 "Don't bury me, I am not dead!"
Imagine this... you're paralyzed but conscious, however unable to move or in any other way able to communicate with others. You can't even signal that you are alive. Those around you pronounce you dead. Doesn't sound like a happy ending, now does it? 
Bill Pullmann plays an anthropologist who travels to Haiti upon hearing rumors that a powerful drug is being used by voodoo practitioners to turn victims into zombies. If you have a fascination for black magic mysticism, this movie is guaranteed to be right up your alley.
THE OMEN (RICHARD DONNER,1976)
This is one of my personal favorites. Plot in short: when a U.S. ambassador learns his wife has had a stillborn baby, he secretly agrees to take on a baby orphan as the couple's own, without telling her. Little does he know that the seemingly innocent infant is actually the antichrist. The movie is creepy without giving you that "in-your-face" gore. It plays with your fear and psyche, and Harvey Stephens is perfect as Satan's spawn Damien. One of the most disturbing moments in the movie is when the nanny hangs herself during Damien's birthday party after yelling, "Look at me Damien! It's all for you!" Chilling.
BRAM STOKER'S DRACULA (FRANCIS FORD COPPOLA, 1992)
Move over, Twilight! This cinematic masterpiece is not only visally stunning, but it also contains one of Gary Oldman's best performances. Portraying the eccentric yet sinister Count Dracula, Oldman literally draws the viewer straight into his on-screen presence. Add Keanu Reeves, Winona Ryder, sex, violence, blood and the haunting hills of Transcylvania to the mix, and you got yourself the ultimate vampire story.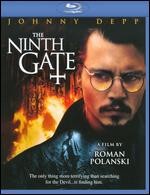 THE NINTH GATE (ROMAN POLANSKI, 1999)
This is, in my opinion, an overlooked and underrated gem from director Roman Polanski. Johnny Depp is Dean Corso, a man whose job is to hunt down rare books for collectors. When he comes across a book that is said to reveal the way through the nine gates to the kingdom of shadows, mysterious and horrific events happen. This isn't a fast paced movie -- rather it goes slowly under your skin and holds you tight. Polanski's storytelling relies on imagery, riddles, puzzels and a disturbing atmosphere throughout the entire movie. Depp plays a solid part, as always, however, actress Emmanuelle Seigner steals the spotlight as the demonic yet beautiful girl who keeps showing up during his trip through Europe on the hunt for the one authentic book that's supposedly written by the devil himself.
THE EXORCIST (WILLIAM FRIEDKIN, 1973)
But of course! This horror flick is the epitome of cinematic blasphemy. Case in point: Linda Blair's violent masturbation with a crucifix yelling, "Fuck me, Jesus!" In other words, this movie is not for the faint-hearted. 12-year-old Regan gets possessed by a demon, and her mother seeks the help of priests. Set in iconic Georgetown, D.C., this battle between good and evil contains all the right elements to keep you on the edge of your seat. Who can forget the green puke, the infamous spiderwalk, the stunning cinematography or the fatal fall down the stairs? A favorite among many horror-buffs.
AND NOW… FOR THE WORST.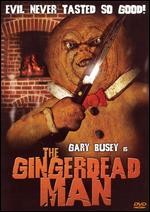 THE GINGERDEAD MAN (CHARLES BAND, 2005)
Yes, this is just as stupid as the title suggests. The ashes of an executed killer mixes in with gingerbread dough, and...ta-da! While the cookies bake in the oven, the killer resurfaces in the shape of an evil gingerbread man. The whole concept seems like a hastingly put together movie that's terribly written. Even the acting is so bad it's scarier than the wannabe-gore. Seriously though, how exciting can a horror movie that takes place in a bakery be?
ALONE IN THE DARK (UWE BOLL, 2005)
This is based on a video game... need I say more? This movie has Christian Slater play a detective that tries to stop evil forces from taking over the world. It also starrs Tara Reid, so that should give you a solid clue about the movie making effort. The details surrounding the plot are messy and confusing, and the special effects have about the same impact on you as a Sega game from the early 80s. 
THIRTEEN GHOSTS (STEVE BECK, 2001)
Without a doubt one of the dumbest movies I have ever seen. A collection of ghosts, seriously? When the family of a deceased man enters his house they find themselves trapped in an evil machine designed to open the gate to hell. There's the classic premise of a haunted house and ghosts, but this mess is neither scary nor entertaining. Yawn.
THE TOOTH FAIRY (CHUCK BOWMAN, 2006)
This is a children's tale gone bloody. Instead of getting a quarter for your tooth, you may end up dead. It could actually make for a pretty interesting story if it had only been made right. But this gorefest is just plain ridiculous. Here you get the ghost of an old witch flying around trying to feast on little kids. There are some surprise scenes and a couple of terrifying images, but the whole movie falls short because it lacks everything else that's needed to create the succesful hybrid that's called a horror flick.