Best Actress Nominee Cate Blanchett Steps Out In Fringe At Rodeo Drive Walk Of Style Awards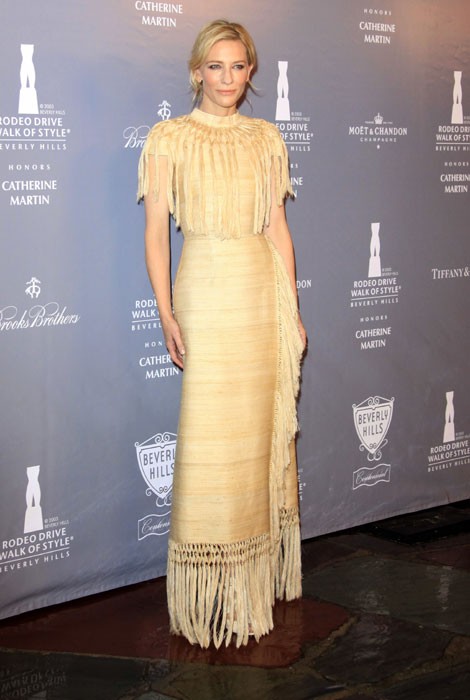 Cate Blanchett wore an interesting beige fringed dress at the Rodeo Drive Walk Of Style Awards in Los Angeles, Calif., on Friday. We hope she picks a more glamorous dress for Sunday night's Academy Awards.
The Australian star is the front-runner to land the Best Actress Oscar for her role in "Blue Jasmine." She admits she was surprised when Woody Allen asked her to star in the film.
The actress thought her Oscar-winning days were over when she joined her husband Andrew Upton on the board of the Sydney Theatre Company Down Under.
After she won a BAFTA last month, she told the press: "I've been working in the Sydney theatre with my husband for the last six years, and I thought I didn't have a film career to return to. Actress years are incredibly short, so it was a great surprise to get the call."