Ben Stiller's Greatest Serious & Silly Roles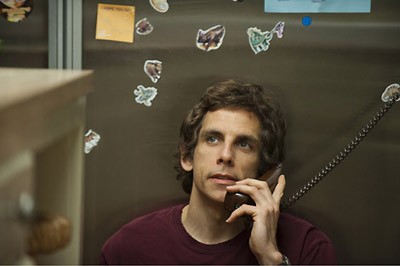 When it comes to Ben Stiller's comedic roles, he tends to play dimwitted characters that are either totally bumbling or overly self-assured.  Most people do not realize, however, that Stiller can also convincingly portray serious characters as well as his silly ones. 
In preparation for his new dramedy "Greenberg" about an unemployed New Yorker searching for a new direction in his life, check out Stiller's three greatest serious roles and three comedic ones:
KEEPING THE FAITH
Ben Stiller is perfect as the spiritual leader Rabbi Jake Schram in this romantic dramedy.  The best friend of Father Brian Finn (Ed Norton) since childhood, Stiller's Schram is a mild mannered man trying to find his place in the world.  He struggles with caring for his mother in the aftermath of his father's death.
Schram is often torn between the responsibility he feels for his congregation and his love for a woman who is not Jewish. 
Stiller shows great poise and care with this character, revealing that he's a man who values love and friendship very dearly.  While he doesn't have the best romantic chemistry with Jenna Elfman, he is effectively paired with the delightfully sarcastic Ed Norton.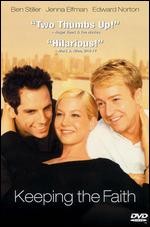 PERMANENT MIDNIGHT
In probably the darkest role of his career, Stiller plays Jerry Stahl, a television writer who develops expensive drug habits and a penchant for heroine.  What's probably the most interesting aspect about this story is that it's based the life of writer Jerry Stahl, who wrote for the show "ALF." 
You watch Stiller transform Stahl from a mild drug user to full blown addict over the course of the film, as he gives a performance that calls attention to the dark side of drug abuse.  Stahl's drug habits aren't even abated by the birth of his child, and lead him down a darker path to harder more dangerous substances.  If you're the type of person that believes Ben Stiller can't play dramatic roles, this movie really proves otherwise.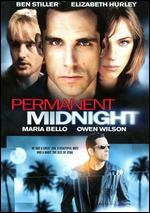 ZERO EFFECT
As the legal counsel and emissary of private detective Darryl Zero (Bill Pullman), Steve Arlo, Ben Stiller concocts a blend of biting sarcasm, frustration, and fierce loyalty.  Compared to the unorthodox style of his defective detective boss, Arlo behavior is logical and reasonable.  Split between his girlfriend and his work for Zero, Arlo is annoyed with his boss's slapdash organization and the toll his travels are taking on his relationship.  Ultimately, Arlo feels caught up in a world of crime and intrigue that he has grown weary of.    
The perfect foil to Pullman's Zero, Stiller's Arlo is a great partner because he helps keep his boss grounded.  His loyalty to Zero comes through when Zero needs it the most, and show that his core that he's a good person even if he's a disgruntled employee.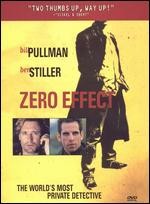 ZOOLANDER
"Zoolander" is the quintessential dumb comedy because it relies on humor from characters with very little grey matter.  Stiller plays the protagonist Derek Zoolander, a stupid male model caught up in a conspiracy to assassinate a world leader who is waging war against illegal practices in the fashion world.  Zoolander is an amazingly one-dimensional character, concerned foremost about his modeling career and looking cool.  Stiller is charming though as this simpleton because he's so blissfully unaware of his own low IQ.
As Zoolander, Stiller almost makes the character a parody of the tremendous ego and arrogance in the entertainment industry, using celebrity cameos just because he can.  It would be a crime not to mention the hilarious efforts of Will Ferrell as fashion mogul Mugatu and Owen Wilson as rival model Hansel.  Stiller plays off of these two incredibly well, making this film ten times funnier as a result.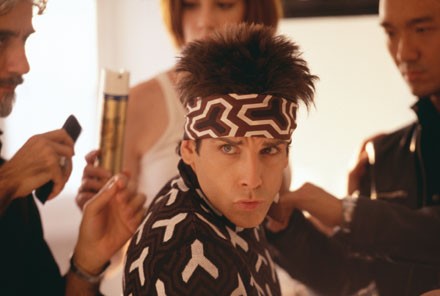 MEET THE PARENTS
It's hard not to feel bad for Stiller in this movie as Greg Focker, the future hopeful son-in-law of Jack Byrnes (Robert DeNiro).  Focker is terrorized by the ex-CIA operative, who never thinks there is a man good enough or honest enough for his daughter Pam.  Stiller is believably frazzled at many moments throughout this film when he's under the literal and symbolic white light of Jack's interrogation. 
Stiller's Greg really does seem desperate to win Jack's approval, clearly willing to go to great lengths for his potential father-in-law.  Stiller oozes this desperation, almost as well as the nervous energy and frustration when nothing seems to go his character's way.  DeNiro's mannerisms and his tone of voice provide an intimidating force that legitimately frightens Greg.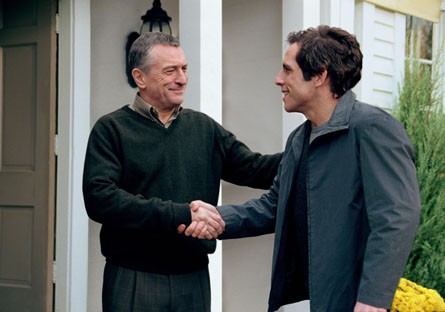 THERE'S SOMETHING ABOUT MARY
Ted is easily Stiller's most bumbling pathetic character.  In this raunchy comedy, Ted blows it with gorgeous Mary on prom night (Cameron Diaz), leaving him haunted by the one that got away.    
Years later Ted decides he has to see Mary again just so that he can fill the void he has felt ever since she left.  He hires a private investigator named Pat Healy (Matt Dillon) to track Mary down, but Healy decides he wants her all to himself so he throws Ted off the trail.  When Ted discovers Healy's deception though, he sets out to win Mary's heart again.
Stiller is so pathetic and dorky yet also so sweet it's hard to hate him in this movie.  He has a good chemistry with the peppy Diaz, and he interacts well with the other suitors lined up to take Mary away from him.  Ted's most endearing quality is the affection he shows towards Mary's mentally disabled brother Warren, who's constantly hurting him unintentionally.  His good nature towards Warren despite the abuse is noble and kind.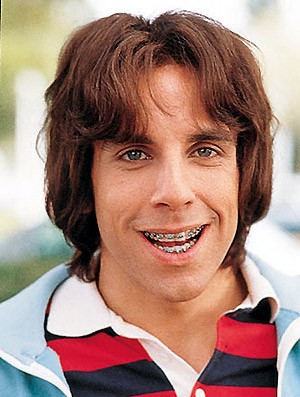 Honorable Mention comedic appearances: As the verbally abusive orderly in "Happy Gilmore" and the crazy guitar store guy in "Tenacious D and the Pick of Destiny."