Ben Stiller Won't Renew Wedding Vows

Ben Stiller has dismissed the idea of renewing his wedding vows with his wife - insisting the celebrity trend for multiple nuptials is no substitute for a healthy marriage.

Stars including Mariah Carey and Nick Cannon, Heidi Klum and Seal, and Fergie and Josh Duhamel have all staged ceremonies to renew their commitment to each other.

However, Stiller is adamant he won't be walking down the aisle again with his wife of 10 years Christine Taylor - because married couples should keep the promises they make at their first wedding.

He tells OK! magazine, "If your relationship is in good shape and you're communicating with each other and you're close, then that's what's important. The vows thing is the vows (sic), but I think it has to be implicit that you meant it the first time. For me, laughter is such a huge part of a relationship. My wife has a great sense of humor. What I like is to try to make her laugh."

"Sometimes she laughs at things that I take too seriously, which I find helpful in keeping me grounded. I used to be a workaholic, but now I'm happy at home. For the first time I'm beginning to feel grown up."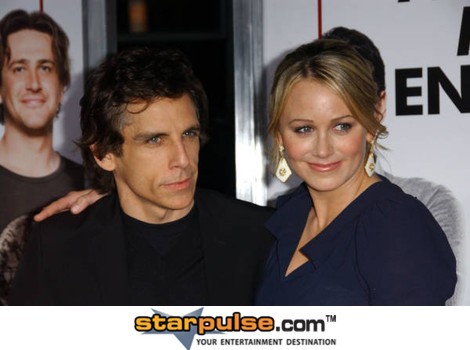 Click Here For More Ben Stiller Pictures