Ben Savage and Danielle Fishel Join 'Boy Meets World' Spin-Off Pilot, 'Girl Meets World'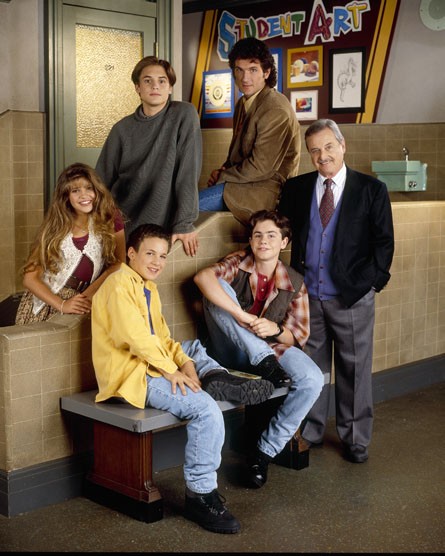 Boy Meets World fans, rejoice!
TVLine reports that Ben Savage and Danielle Fishel have signed on for Girl Meets World, a Disney Channel spin-off series from the creator of Boy Meets World.
The potential series will follow Riley Matthews, Cory (Savage) and Topanga's (Fishel) 13-year-old daughter, who's described on EW's casting description as "an adorable girl on the cusp of whatever comes next in life, and wanting to rush into it head first."
Michael Jacobs, Boy Meets World creator and executive producer, is in the process of developing the pilot.
Although the project is still in development, Boy Meets World fans are already buzzing about other potential characters. Will we get to see see Eric (Will Friedle), Shawn (Rider Strong) or Mr. Feeny (William Daniels) again? 
What other Boy Meets World favorites would you like to see on the spin-off? Let us know below!